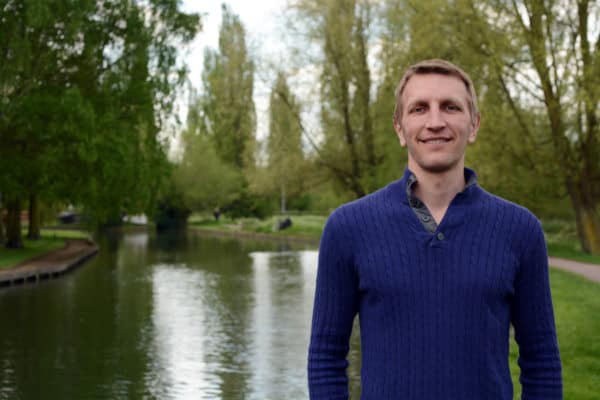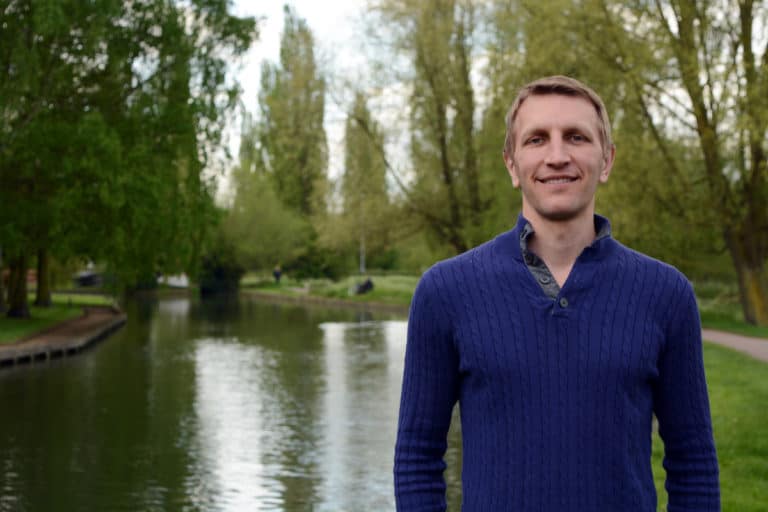 SyndicateRoom is a top investment crowdfunding platform in the UK – one of the "big three". The platform was co-founded by former schoolmates Gonçalo de Vasconcelos and Tom Britton who met while completing their  MBA at Cambridge Judge Business School. The idea was simple enough: the two entrepreneurs wanted to build a network through which people could "invest in sophisticated startup opportunities from all sectors on the same terms as family offices and VCs."
SyndicateRoom follows the investor-led model of online capital formation where each listed offering is backed by a professional investor. For the smaller investors, you get to participate in a securities offering on the exact same terms as the pro. This is a model that has been recognized as one of the best methods to match smaller investors with risky, but promising, early-stage firms.
SyndicateRoom also uses a nominee structure which helps to safeguard investor rights. In the world of venture investing, deal terms can be confusing and sometimes opaque. The nominee is created in a manner to help assure legal protection for the smaller investor with criteria such as pre-emption rights. This structure is very important for retail types as having a nominee may help mitigate the risk of getting diluted during a future funding round or assure certain rights.
SyndicateRoom is more about quality than quantity. Each company raising money on the platform goes through a full review thus guaranteeing a certain level of professional control. Sure, there have been companies that have raised money and failed but that is the reality of early-stage investing. Not all companies will become a success.
For passive investors, SyndicateRoom has created a fund structure, Fund Tweny8. Now in its 4th iteration, Fund Twenty8 creates a simplified approach to investing in early-stage firms with the benefit of immediate diversification.
Recently, Crowdfund Insider talked with co-founder and CTO Tom Britton for an update on SyndicateRoom. Our conversation is shared below.
---
What are your thoughts on Brexit? Will this impact SyndicateRoom? If there is a "No Deal Brexit" do you foresee the UK turning into the Hong Kong or Singapore of Europe?
Tom Britton: Brexit has already had an impact on the market as a whole. Looking specifically at the EIS space, as around 80% of what we do is EIS investment, at a best guess, the EIS market for 2017/18 performed similarly to 2016/17. While the figure was still a healthy £1.797 Billion in 2016/17, it was notably down in comparison to 2015/16, which saw £1.954 Billion.
I can only guess that a no deal Brexit may extend this period of no growth in the EIS space which would, of course, have an impact on us.
Brexit has already had an impact on the market as a whole #Crowdfunding #EIS
How did SyndicateRoom perform in 2018?
Tom Britton: We did well, we were up on 2017 which is a positive, especially given the wider market. As a company we focused on a lot of internal processes. Our tech stack was completely rebuilt, we'd been running and running for 4 years hacking in new features and making the old stack bend to our will, it was time to start fresh and build clean, flexible, scaleable, software.
While it may sound odd, I'm incredibly proud of the growth we achieved without having to hire a bunch of new people. One of the greatest fruits of the tech rebuild, and something our COO drilled into all we did, was automation of everything that could be automated. There were a large number of processes we still did in a  manual fashion that, while each time doing it did not take up too much effort, when you looked across a year, would amount effectively added up to a full-time role.
What about exits/returns. How have the portfolio companies performed?
Tom Britton: Exits were slower in 2018 though we had a fair few number of our portfolio go on to do follow-on rounds at better valuations which, on paper, is nice, but doesn't equate to anything in the bank.
We also saw a few failures materialise and made sure our investors where kept informed of them.
Since our first failure a few years ago we've been pretty open about the failures we see in our portfolio. While it's sad for the companies and investors when it happens, trying to hide them away wouldn't help anyone. And, for anyone who's trying to work it out, we know that just over 10% of the companies we've funded have gone into administration – and there will be more.
What about Fund Twenty8. How is that performing?
Tom Britton: We're on Fund Twenty8 number 4 right now and things are progressing well.
The fund has now been reviewed by MJ Hudson Allendbridge, MiiCap, and XPM investment consulting, and they've all given it favourable reviews. Allenbridge gave it an 84, which, for a young fund and a first review is strong. MiiCap were the first to review and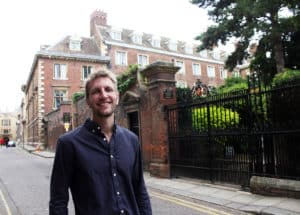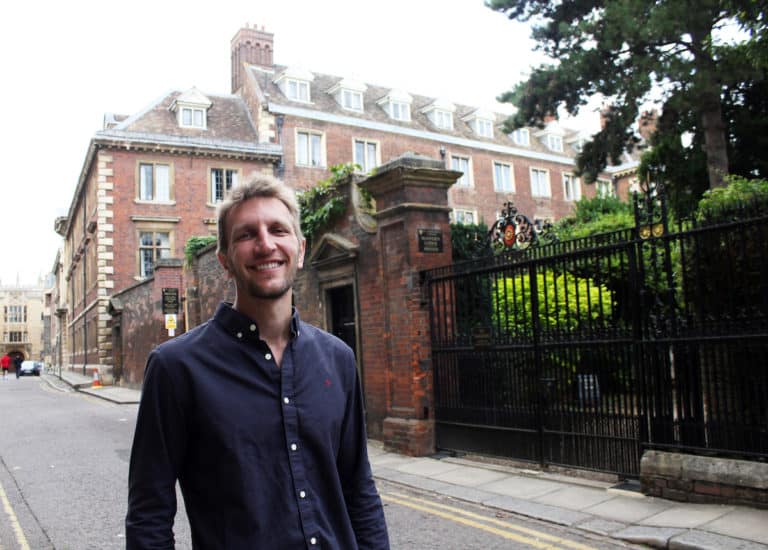 pointed out the uniqueness of the offer, they'll be doing an updated review later this year.
Incredibly, each of the first two funds invested into 32 companies, each invested across more than 10 sectors, and each invested across various stages from seed to Series A rounds. The portfolio's created are incredibly diverse and we are pleased to announce that we've now had over 500 people invest into Fund Twenty8.
Given the first fund only completed deployment 12-ish months ago, it's hard to say how they are performing. On paper the first fund is up, but what does that really mean. We know that 2 of the companies the first fund invested in have gone bust, meaning 30 are still trading. Of that 30 a handful have gone on to do next rounds, mostly up rounds though there have been a couple flat a couple down.
What are your expectations for 2019?  Do you have any expansion plans?
Tom Britton: We expect similar platform growth in 2019 and are really excited to share that our Fund Twenty8 has been reviewed by MJ Hudson Allenbridge which we hope will unlock the door to more of the IFA and Wealth Management market. There are, as you can imagine, some changes to messaging and interaction that are required to work with advised clients. While we've done a lot of homework and testing, I anticipate that we'll need to make adjustments to make sure we get the experience for them just right.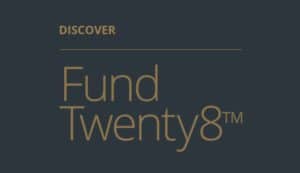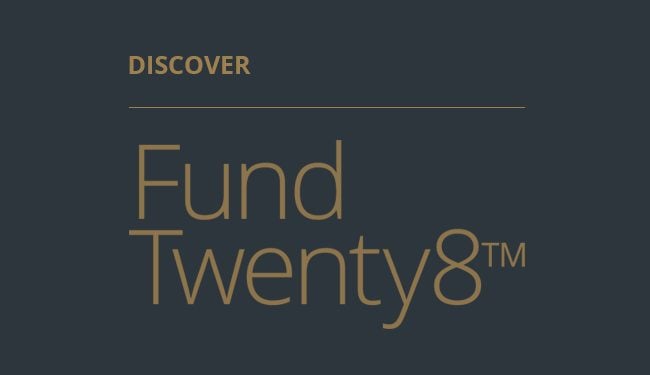 Regarding expansion, a few years back we took a decision to continue focusing on the UK market and, instead of pushing elsewhere geographically, we would look to facilitate investment into companies later in their development. This initially materialised with our fund and our public markets offers and, while we may have been a little early on the public markets side, there is a large gap to fill between the two.
What about blockchain and digital assets. Any interest there?
Tom Britton: Lots of interest in the underlying technology and the possibility to tokenise various asset classes. Less interest in the pure digital currency side of things and similarly low interest in replacing standard databases with blockchain where there is no need.
Unfortunately, most people cannot disassociate the technology with the cryptocurrency which, at least for the time being, means it's a bit tainted. In time, people will be able to separate the two and the real-life uses for blockchain will start to materialise beyond tokenised assets.
Unfortunately, most people cannot disassociate the technology with the cryptocurrency which, at least for the time being, means it's a bit tainted. In time, people will be able to separate the two and the real-life uses for #blockchain
Do you expect to involve institutional money on your platform at any point in the future?
Tom Britton: We are already involving institutional money in what we do. While most people think it's just on the lead investor side (we co-invest with VCs, CVs, government money), we have a fair few that co-invest through us.
We've not gone down the path of formalising a registration flow that is specific to institutions but that is on the development plan.
We are already involving institutional money in what we do @SyndicateRoom
---