Fintech startup GeoDB aims to provide a big data marketplace that includes an encrypted, safe, transparent, verified, accurate and decentralized datapool and also to solve the existing problems of the growing big data industry. The platform has recently begun £750,000 crowdfunding campaign on Crowdcube for 6.98% equity. At this writing, over 135 investors have quickly contributed more than £513,850, or 68% of the target goal for the £10M pre-valued company.
"At one end, users upload their data to the protocol. In exchange, the protocol rewards them for that generated data. Meanwhile, at the other end, data buyers access the data pool and purchase those datasets. Additionally, as it is based on blockchain, developers can add resources to the protocol and are also rewarded for it," explained in its Crowdcube campaign. "Thus, GeoDB is a circular, organic and perfectly assembled tokenized model, in which every player is being remunerated, reaping the benefits of data commercialization in the most effective and efficient possible way."
Co-founded in 2018 by Chairman Francisco Gordillo and CEO Sacha Gordillo, GeoDB seeks to set itself apart from its sector peers, but how?
"…when investing in GeoDB you receive 2 things; direct shares of our UK-based company plus a token bonus of GEO Tokens. Shares will give you full access to company information, transparency over our activities, voting rights in our shareholders' meetings and participation in the company's capacity to generate net income in the coming years. The company has a clear path to becoming a financially sustainable company in the near future."
The platform shared its future plans via Crowdcube, while a full report over GeoDB's financial predictions on this revenue stream in its business insights document, here are some highlights showing "clear path towards financial sustainability":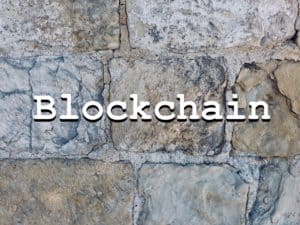 "Once the ecosystem has been launched in Q1 2020, accelerated traffic growth over the protocol will allow us to generate and build up several strong revenue streams which can be classified in 4 groups:
1. GEO Token Generation: GeoDB is developing its own data generator apps for end users… As developers of those apps we will gain 20% of all the GEO tokens generated by our users. GEO Tokens will then become an additional revenue / asset of the company having the ability to convert them into other cryptocurrencies or into direct FIAT money. As we expect the GEO Token price to gain big traction after it has been listed in exchanges, this can become a very profitable revenue stream for the company.
2.Commission: GeoDB will create an automatized conversion platform from FIAT currencies to GEO Tokens in order to facilitate data buys to corporate companies. GeoDB will apply a commission fee over those transactions. This system will also allow users to convert their self generated tokens into fiat money through their connected applications.  This system is essential as we move towards a tokenized world.
3. AppStore: The company is creating its own GeoDB App Store which will be open to the community and allow developers from around the world to monetize self generated software applications that run on top of GeoDB's data. Every registered user who wants to upload and launch apps within our App Store & will have to pay an annual fee equivalent to 100GBP. We expect to drive big visibility towards these applications, and therefore we expect the GeoDB App Store to become a very profitable sell channel for developers and companies. We are already in talks with Big Data companies that will use our App Store as a new showcase beginning next year.
4. Licensing: GeoDB is developing its proprietary Big Data analytical platforms that will run on top of GeoDB's protocol Data. Users will have to buy licenses for those apps through the App Store. Connecting data with analytical capacity is one of the main inefficiencies that market participants find nowadays. We are closing this gap to facilitate their daily activities."
For more campaign updates and detailed financial information, please click here. GeoDB's Crowdcube campaign ends in 24 days.
Have a crowdfunding offering you'd like to share? Submit an offering for consideration using our Submit a Tip form and we may share it on our site!