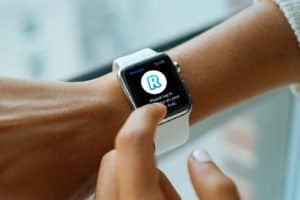 Revolut, one of the most promising digital challenger banks in the world, was whacked once again by a report by the BBC which largely rehashed prior claims associated with compliance and anti-money laundering control.
According to the report, the BBC communicated with a former Revolut employee who became a "whistleblower" who contacted the UK Financial Conduct Authority (FCA) regarding his concerns about Revolut's controls.
This individual "believed money-laundering checks were not being properly applied for select customers."
The whistleblower stated, "those systems were utterly inadequate."
The BBC said they corroborated the reports by speaking with other former employees.
Additionally, the report claims that Revolut has experienced a high degree of turnover for employees tasked with compliance and AML responsibilities. The allegation is that executives at the top ignored or refused to follow recommendations by the responsible parties.
Revolut responded to the inquiries by the BBC stating:
"At no point did Revolut stop checking transactions for sanctions compliance last year. Nor was there any failure in our sanctions screening procedures. In July 2018, we were conducting a trial of a new sanctions screening system that would go above and beyond the industry standard. During that trial, we experienced an issue whereby a greater number of transactions were being flagged for further checks than necessary, so we decided to pause the trial until this could be rectified. Throughout this process, our original compliance system was running in parallel."
In a company blog post at the beginning of March, Revolut CEO Nik Storonsky attempted to clear the air on the allegations. He stated that "at no point during this time did we fail to meet our legal or regulatory requirements."
Perhaps the biggest challenge for Revolut is that the story keeps cropping up. While the company seeks to drive a narrative of Fintech success and rapid growth, articles like the one in the BBC can become a distraction.
Revolut is currently in the midst of a hiring boom. Many of the job openings involve global compliance roles. Alongside the dozens of job offerings is one that is apparently designed to better manage uncomfortable stories about Revolut. Located in London, Revolut is seeking an individual to become the new Counsel, Media & Communications. This individual will be tasked to:
"Protect, restore and safeguard the business's reputation and advise how to best protect and manage the reputation of the business and key employees within the business
• Advise on libel, slander, and internet defamation matters and recommend to senior management the steps required to protect the business's reputation by bringing or defending such claims
• Advise on press related issues, social media posts and interactions and all other related public relations matters with media outlets and providers
• Address issues raised by the media and through the media including advising on the Press Complaints • Commission Code of Practice and the Advertising Standards Authority Code of Practice
• Keep management and business units apprised of defamation and reputation developments and strategy"