Tokeny, the Luxembourg-based fintech compliant tokenization platform delivering institutional grade solutions in the issuance, lifecycle management and secondary trading of security tokens, has partnered with global law firm DLA Piper. Hedera Hashgraph recently cited DLA Piper as first members of the Hedera Hashgraph Governing Council, a group which guides changes to the software run by Hedera distributed nodes over time. The Digital Securities Alliance (DSA) seeks to mark a significant development in the ecosystem in bridging the gap between the most advanced blockchain set of solutions and global securities regulations that have existed for decades.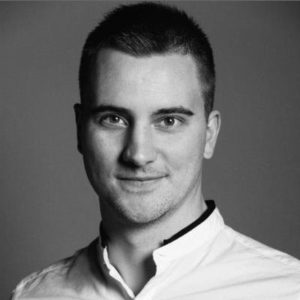 "For the digital securities ecosystem to develop it's essential for institutional investors to commit significant capital. By establishing this unique relationship with one of the world's leading law firms, we are creating the right infrastructure and opening up a tremendous opportunity for institutional involvement," explained Tokeny CEO Luc Falempin. "Institutions can finally invest in digital assets knowing the offering has respected the necessary regulations. The Digital Securities Alliance resembles a best of both worlds approach, as it is one thing to know what laws to respect but it's another actually enforcing those rules on the blockchain."
[email protected] and @DLA_Piper Celebrate New Partnership. The Digital Securities Alliance aims to transform capital markets by bridging the gap between the #blockchain and #legal worlds. #compliance
Digital Securities Alliance aims to make membership beneficial from an innovative and common offer. Issuers will have the opportunity to work with a framework that has been proven, where costs are controlled and with leading players in the blockchain and legal industries.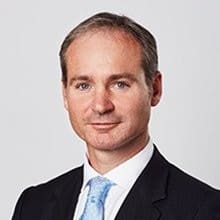 "Technology is now providing tremendous opportunities for law firms to improve the way we offer professional services to clients. This is increasingly relevant in providing cost efficient cross-border solutions to small and large cap businesses looking to access capital to develop their business offering," stated DLA Piper International Group Head of Finance & Projects and International Co-Head of the Blockchain and Digital Assets Martin Bartlam. "Working with a technology provider to structure a compliant legal offering is a great way to open up capital markets and enable businesses to access capital in a low cost and efficient way."
Tokeny said that the joint offer will hand issuers a competitive proposal for the full documentation and compliant workflows for the country of issuance and up to ten countries of distribution, with the full end-to-end technology solutions needed for a Digital Security Offering.
"There is a growing awareness amongst traditional financial players that blockchain technology will transform the infrastructure in capital markets," added Falempin. "Of course, those that come from a DLT background have believed this for a long time, but we're now seeing traditional players sharing the same opinion. This partnership is a manifestation of that shared belief."
Update: @TokenySolutions and @DLA_Piper Celebrate New Partnership and The Digital Securities Alliance #blockchain #compliance
Tokeny utilizes the T-REX (Token for Regulated EXchanges) infrastructure to ensure compliance from the issuance of digital securities to their lifecycle management, providing tech solutions to onboard investors, manage securities transfers and corporate actions with regards to KYC and AML compliance checks, ensuring all participants are eligible for the investment.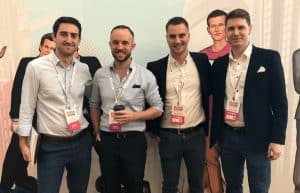 In early March Tokeny began a "cooperation" with Lition, a scalable public-private blockchain with deletable data features made for commercial products. The platforms work together to tokenize securities in a "fully legally compliant way," including the ability to protect and delete private data, while preserving typical features of a blockchain like immutability and security.

Falempin also shared insight regarding this partnership,

"We are incredibly excited to be utilising the T-REX and working with Lition and VR Bank in this genuinely first-of-a-kind technical demonstration of an offering…The advantages of using blockchain technology in the issuance of securities are overwhelming. Those benefits are starting to be recognised by regulated institutions and this initiative is proof of that recognition. What has held this technology back from institutional adoption is the lack of compliance and regulation. This is the exactly why we developed the T-REX. This standard allows for the compliant trading of digital securities by enabling issuers to control transfers and ensures investors meet the obligations in each jurisdiction the assets are distributed in."

At the end of March Tokeny established a partnership with Archax, the forthcoming institutional tokenized securities exchange based in London, a partnership which will formalize the platforms' relationship and ensure security tokens issued by Tokeny will have the opportunity to be listed on the Archax exchange.

Sponsored