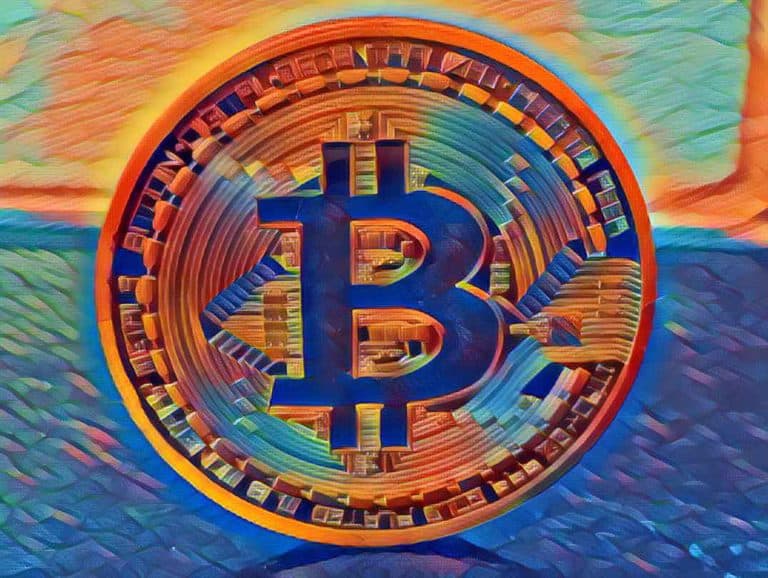 Despite raising only a few thousand dollars in bitcoins thus far, Hamas, a militant organization that has fought for years to restore Palestine, is continuing to encourage supporters to make donations using cryptocurrencies, Forbes reports.
Israeli press outlets initially sounded the alarm about Hamas crypto fundraising efforts in January.
The latest call for crypto donations to Hamas comes from Gazan journalist and lecturer Hussam Al-Dajany, who is featured in a Memri TV interview.
By donating Bitcoins, says Al-Dajany, suporters of the, "just Palestinian cause…can indirectly participate in the liberation fo the Al Aqsa Mosque," as well as fund the rebuilding of tunnels in Gaza bombed by Isreali forces, finance the purchase of weapons and pay soldier salaries.
"Money is what the resistance needs most," says Al-Dajany
According to Forbes writer and former CIA analyst Yaya Fanusie, Hamas is becoming more adept at fundraising via crypto.
Fanusie claims the Hamas website is now, "generat(ing) unique (bitcoin) addresses for each site visitor. This method will make it harder for authorities to identify and track donations, and shows that Hamas is more careful about cryptocurrency operational security."
While Al-Dajany claims that Bitcoin, "is a safe and reliable way for (supporters of Palestine) to donate to the resistance…(and) People who donate using this currency cannot be identified by any security agency," this is not necessarily the case.
In fact, transactions over the Bitcoin network can often be traced to individual users, especially if they are not well versed in obfuscation.
For example, obtaining an account at most North American crypto exchanges requires users to verify their identities.
If IDs provided are authentic, donations to a sanctioned organization could be traced back to that individual.
Because of the traceability, bitcoins are reportedly falling out of favour on Dark Net markets, where they were once used extensively in the purchase of drugs and other illicit products and services.
As well, creating a unique address on the Hamas website will initially shield Hamas as the recipient, but it does nothing to anonymize the sender.
Last year, for the first time, the U.S. Treasury Department blacklisted several cryptocurrency wallet addresses it identified as belonging to Iranian hackers who proliferated malware in the US.
The move was largely symbolic, however, and many crypto afficionados laughed off the move because most crypto wallet software allows users to generate new send and/or receive addresses for every transaction.
That Hamas has publicly called on supporters to purchase bitcoins at well-known, licensed crypto-trading platforms means these exchanges, like Coinbase, will have to be extra cautious about ensuring they transactions are not being conducted with known Hamas addresses.
It seems impossible for Coinbase and other licensed exchanges, however, to prevent transactions coming from and going to completely fresh addresses, meaning that problematic Hamas addresses can probably only be identified retroactively.
Public policy consultant Rand recently published a comprehensive report stating that, currently, cryptocurrencies do not represent a fundraising boon for sanctioned organizations.
They did state, however, that cryptocurrencies' potential for illicit or sanctioned use will be determined by several factors.
"Factors that will increase cryptocurrency viability for terrorist organizations," include:
"(M)ore common (use) across the world."
"Widespread adoption of second-generation cryptocurrencies with advanced privacy features…"
increased trading on, "…decentralized exchange(s) or in a country without regulatory oversight…(which would make transactions) much harder to trace."
"Increased use of cryptocurrencies in complementary and adjacent markets…(like) counterfeiting…illicit drugs and stolen identities…"
"Factors that will decrease cryptocurrency viability for terrorist organizations," include:
"Uncertainty and infighting (inside crypto projects and the overall sector)"
"Law enforcement cooperation in cybersecurity domains and cryptocurrency markets… a critical enabler for deanonymization and tracking of funds."
"…(C)ryptocurrency systems that are most widely used…incorporated into the regulatory system and those that are incompatible…abandoned or…marginal because of lack of support…"
Ongoing catastrophic hacks on crypto exchange platforms and individual users.
Sponsored Links by DQ Promote