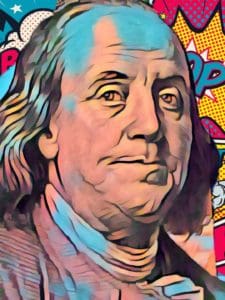 Riot Blockchain (NASDAQ: RIOT), a company formed in the fall of 2017 when directors decided to shut down endeavours at BiOptix Diagnostics Inc. and pivot into cryptocurrency mining and investing, has reported a net loss of $58 million in 2018.
Riot Blockchain managed to generate a total of $7.7 million USD in revenue from the mining of Bitcoins and Litecoins at its 8,000-miner facility in Oklahoma City, the company says.
It also, "secured $3 million in bridge financing with a syndicate of lenders," in January 2019, continues to hold a 12.1% stake in Canadian crypto exchange platform Coinsquare, and has plans to open its own cryptocurrency trading platform.
These features are reported in a press release from the company that links to the annual report for 2018 that the publicly-listed company submitted to the SEC.
The "Selected Financial Data" section of Riot Blockchain's annual report paints a somewhat more pressing picture of affairs at Riot Blockchain:
"The Company has experienced recurring losses and negative cash flows from operations. At December 31, 2018, the Company had approximate balances of cash and cash equivalents of $225,000, negative working capital of $4,348,000, total stockholders' equity of $4,491,000 and an accumulated deficit of $197,199,000. To date, the Company has in large part relied on debt and equity financing to fund its operations."
Riot Blockchain was suddenly formed in the fall of 2017 when crypto prices were shifting parabolically to all-time highs.
The company quickly made equipment purchases and acquisitions in an apparent attempt to favourably and handsomely position itself in its new sector.
But shortly thereafter, crypto prices fell precipitously, and in 2018, many mining firms folded or switched off mines temporarily as costs outpaced revenues.
Riot Blockchain says it, "…expects to continue to incur losses from operations for the near-term and these losses could be significant as the Company incurs costs and expenses associated with recent and potential future acquisitions and development of the RiotX exchange platform, as well as public company, legal and administrative related expenses being incurred."
Riot Blockchain is being sued by investors who claim the business pivot was inadequately planned and that the company vastly overpaid for its crypto mining equipment.
Investors are also disgruntled by a 66% drop in the company's share price following its pivot into the crypto sector.
Riot Blockchain also admits in its latest press release that an SEC investigation relating to the company's IPO filing is still ongoing.
In the annual report, the company says it is carefully minding financials and states that it will shortly need additional capital to continue operating:
"The Company is closely monitoring its cash balances, cash needs and expense levels. The Company believes that in order for the Company to meet its obligations arising from normal business operations for the next twelve months, the Company requires additional capital either in the form of equity or debt. Without additional capital, the Company's ability to continue to operate will be limited. If the Company is unable to obtain adequate capital, it could be forced to cease or reduce its operations."
Capital is being sought, but the company cannot presently make any promises, it says:
"The Company is currently pursuing capital transactions in the form of debt and equity, however, the Company cannot provide any assurance that it will be successful in its plans… In the opinion of management, these factors, among others, raise substantial doubt about the ability of the Company to continue as a going concern."
Riot Blockchain lays out a series of strategic moves it says it plans to undertake to improve its financial picture:
"Management's strategic plans include the following:

• continuing expansion of digital currency mining operations relative to the price of digital currencies;

• continuing to evaluate opportunities for acquisitions in the blockchain and digital currency sector;

• establishing a virtual currency exchange;

• exploring other possible strategic options and financing opportunities available to the Company;

• evaluating options to monetize, partner or license the Company's assets; and

• continuing to implement cost control initiatives to conserve cash."
In late 2018, the former CEO of Riot Blockchain left the firm under allegations by the SEC of microcap fraud.

Sponsored Links by DQ Promote