Wells Fargo & Company (NYSE: WFC) announced on Thursday the launch its new contactless consumer credit and debit cards. According to Wells Fargo, the cards will allow customers to complete a transaction quickly with a single tap at millions of merchants, including transit systems, around the world that accept contactless payments, which is an additional option to inserting or swiping their cards, or leveraging a digital wallet to authorize a payment.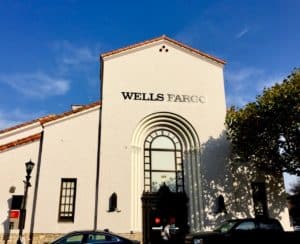 While sharing more details about the cards, Beverly Anderson, Head of Wells Fargo Cards and Retail Services, stated:
"At Wells Fargo, our goal is to make the payments experience as seamless as possible for our customers, which is why we are so pleased to launch contactless credit cards for simple tap-to-pay checkouts. According to Visa, contactless payments will soon be ubiquitous, with 78 out of the top 100 U.S. merchants (by transactions) currently offering the ability to tap-to-pay at checkout. For years consumers around the globe have been demonstrating great affinity for tap-to-pay cards and Wells Fargo consumer credit and debit card customers in the U.S. can now enjoy the same secure, expedited checkout experience."
Ed Kadletz, head of Wells Fargo Deposit Products Group, also commented:
"The new contactless feature adds speed and convenience to the checkout experience. We believe customers will adopt this as an alternative to cash that is both simple and secure. We are excited to offer our customers – who use their Wells Fargo Debit Card more than 8.8 billion times per year – a new payment option that they can use at a growing number of merchants, as well as Wells Fargo ATMs."
Wells Fargo went on to add that later this year, customers will also be able to tap to initiate an ATM transaction at Wells Fargo's more than 13,000 ATMs across the nation.