Sarah John, Chief Cashier at the Bank of England told Currency Conference 2019 attendees in Dubai this week that use of cash is declining in the UK but that bank notes are not yet passé.
John cited statistics showing that cash use dropped from 61% in 2007 to 34% in 2017, and is expected to drop to 17% by 2027.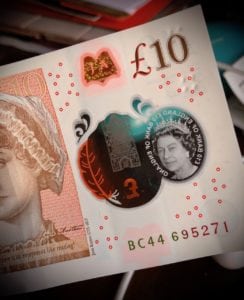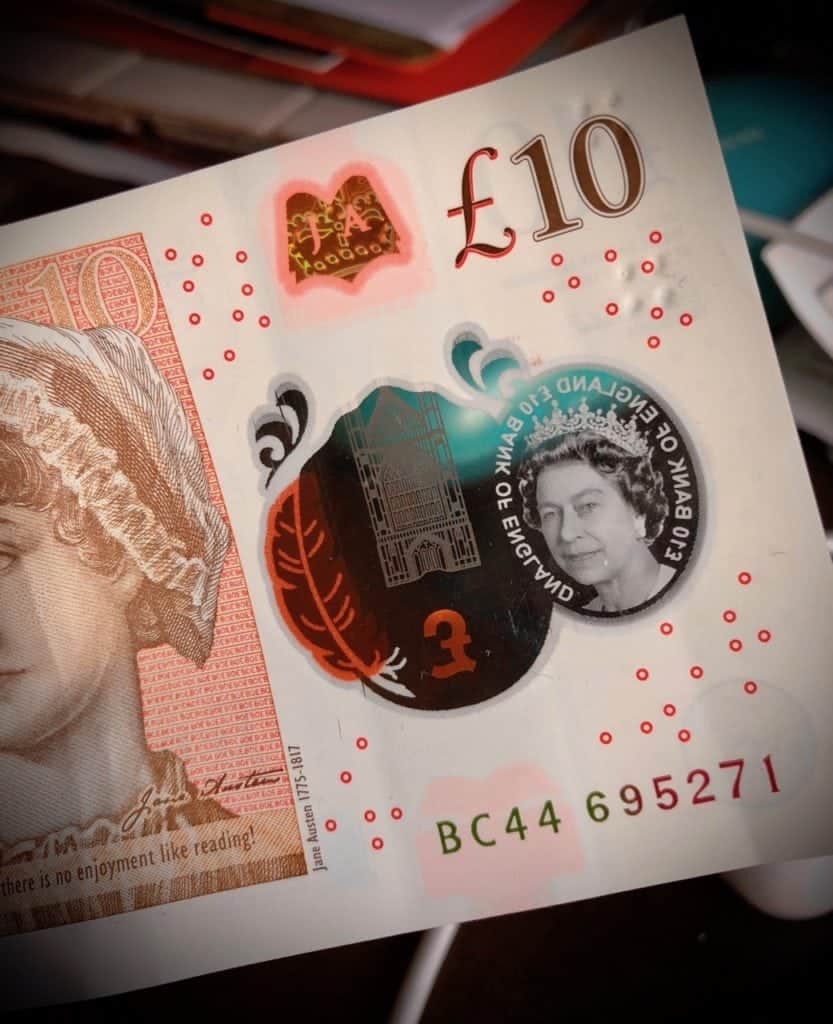 Still, said John, a solid percentage of cash users in the UK have no other means of transacting, and a 61% of respondents in a recent poll said that cash is among their top two preferred spending methods:
"…(A)lthough cash use is falling, it is highly unlikelythat it will fall to zero. Cash is relied on by a significant minority of people in the UK for almost all of their payment needs. Approximately 1.3m people in the UK do not have a bank account and 2.2 million people –or 4% of the UK adult population–relypredominantly on cash for their everyday spending."
Cash is essential for the very poor in the UK:
"Those most reliant on cash tend to be from lower household incomes, with over half having total household incomes of less than £10,000 per year."
John added that, for many people, the tangibility of cash helps them keep better account. For these reasons and more:
"I therefore expect that cash will remain a critical part of the payments landscape for some time to come."
John then remarked that the Bank of England is neutral with regards to the issue, and is concerning itself mainly with resolving practical issues that arise as real-world cash use declines.
These include modifying the creation and distribution of wholesale cash supplies generated by the central bank while ensuring that retailers and consumers have adequate access to cash at ATMs and branches as well as places to process the cash and cheques they receive.
Post offices in the UK are now handling cash and checking as part of these efforts.
John characterized this moment as "a crossroads":
"I was set the challenge of coming up with a real landscape–an actual picture –that representedthe cash landscape in the UK today. I chose a picture ofa crossroads. At the moment, I think we are standing at the junction in that crossroads."
Cash use has fallen more precipitously in a few countries. This is something the Bank of England cannot ignore, said John:
"In some countries, like Sweden and China, new peer-to-peer payment offerings have come to market that allow people to make small payments via messaging apps. The introduction of this technology appears to have contributed to the decline in cash usage. We therefore need to prepare for a world with less cash usage, without knowing exactly what path cash will follow, and be prepared to respond effectively and sensitively as society's payment preferences change over the next few years."
While digital payments methods have been quickly adopted in some regions, said John:
"Digital payments do not yet work for everyone. Technological advances in payments have the power to support financial inclusion. But they currently tend to be designed for the mass market rather than for vulnerable groups, meaning vulnerable groups are rarely early adopters of new payment offerings."
Using cash is a matter of necessity for some, and others are stubborn regardless:
"Indeed research by the Bank suggests that heavy cash users are less likely to proactively switch payment methods."
As well, said John, 9-out-of-10 UK persons polled by bank said they still carry cash in their wallets.
John said the bank has no plans to issue a central bank digital currency (CBDC) in the short term, though the matter is being investigated:
"We are not planning to issue an electronic equivalent to banknotes (known as a 'central bank digital currency') in the immediate future. But we do have an active research programme, working closely with other central banks, to understand the potential benefits and risks of allowing society to make payments and store value in electronic central bank money."
Lauded economist and Bank for International Settlements General Manager Augustin Carstens recently advised central bankers convened in Dublin to stay out of the digital currency game:
"…(The) issue has to do with the division of labour between commercial banks and the central bank. The central bank is a public institution charged with ensuring that inflation is under control, the economy runs smoothly and the financial system is sound. Commercial banks are private businesses that thrive by attracting and serving customers. They need a different mindset, constantly innovating."
Wading into commercial banking would put whole economies at risk, said Carstens:
"We know from historical experience – especially in emerging market economies, but also advanced economies – that, during times of financial stress, money moves away from banks that are perceived as risky towards banks that are perceived as safer. So, money flows from privately owned banks to publicly owned ones, from domestically owned banks to foreign owned ones, and generally from weakly capitalised banks to strongly capitalised ones. In such scenarios, imagine that depositors also have the choice of putting their money in a digital currency of the central bank or in the central bank deposit account directly. It is not far-fetched to imagine that a premium would open up, where one euro of deposits in the commercial bank buys less than one euro's worth of central bank digital currency."
---
Bank of England less-cash-but-not-cashless-speech-by-sarah-john


Sponsored Links by DQ Promote