Research compiled by YouGov, Seedrs, and banking app Dozens, shares a dim view of financial sophistication in the UK. According to the report, a majority of UK adults are poorly informed about financial services and planning for their future.
The study conducted by YouGov was commissioned by Dozens and Seedrs. Dozens is a current account and investment manager app that is crowdfunding on Seedrs now.
The data was gleaned from over 2,000 UK adults (aged 18+) across the UK.
The research states that in the UK:
47% of adults with savings accounts don't know what interest rate they are getting
Over 7 in 10 respondents (71%) have no investment products
Of those with investment products, only 36% have input from someone else in managing them
Referencing a study completed by the UK Financial Conduct Authority, only 6% of 18-34-year-olds received financial advice in 2017.
For the minority of people surveyed in this study who do hold investments, only 36% have input from someone else in managing them.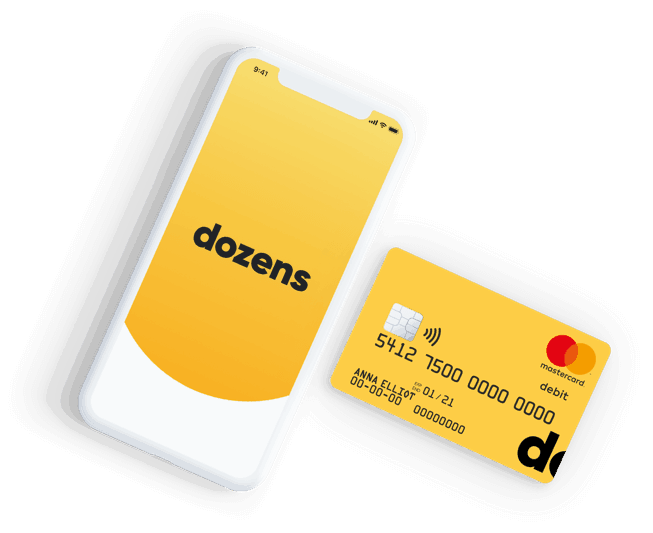 A 2017 study by Schroders found that half of all Individual Financial Advisers turned away clients with less than £50,000 to invest.
So there is a gap between financial security and education.
Dozens is representative of emerging Fintech's that can provide financial services to the largely underserved population. Mobile friendly and easy to use, Dozen's strives to help people manage their finances with an all in one app. Dozen's does not currently hold a banking license but does hold an e-money license and is able to offer current accounts as well as investment products to UK customers. This is a similar path that other Fintechs have taken.
Aritra Chakravarty, Dozens Founder and CEO, believes that many Fintechs shy away from offering simpler investment journeys to those without prior investment experience because of the regulatory hurdles, leaving customers with little help to plan for their financial futures.
"Meanwhile the banks that hold the majority of retail consumer money aren't structured in a way which incentivizes them to get customers to invest some of their savings into higher return products which are right for their risk appetite – because most banks earn the bulk of their revenues on mortgages, credit cards and personal loans, any funds moved away from current and saving accounts means a smaller lending book and so less revenue."
Dozens is the first venture from Project Imagine, which aims to bring innovation in financial services, alongside financial education for consumers. Project Imagine has launched Dozens with $8m in seed funding from Hong Kong-based STI Financial Group and is currently fundraising on Seedrs.

The equity offering on Seedrs has topped its initial goal of raising £3.5 million for a 14.89% equity stake in the firm. Dozens has a pre-money valuation of £20 million.

Sponsored Links by DQ Promote