Peer-to-peer investment platform RateSetter has been recognized with a prestigious Queen's Award for Enterprise for excellence in innovation.
Established in 1965, the Queen's Award for Enterprise is the most prestigious business award in the UK. The Award recognizes the success of innovative businesses which are leading the way with products or services.
The online lender launched in 2010 and since that date has originated over £3.2 billion of loans to bother consumers and individuals in the UK. RateSetter has generated approximately £130 million in total interest for its more than 80,000 investors. RateSetter touts its service as providing easier access to credit while enabling investors to generate a higher rate of return in a low-interest rate environment.
The Queen's Award specifically recognizes RateSetter's innovation. RateSetter pioneered a Provision Fund to give investors an enhanced level of protection in case of default. The Provision Fund protects all RateSetter investors by diversifying every investor's risk across all 250,000 active loans and provides protection against non-performing loans.
RateSetter reports that since platform launch all investors have received their capital back and interest earned.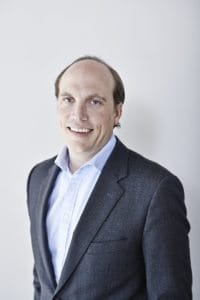 RateSetter CEO and founder, Rhydian Lewis OBE, commented on the Queen's Award:
"Innovation is in our DNA at RateSetter and goes to the heart of our business. Previously, savers had to settle for paltry returns while the banks skimmed off the value from investing in loans. RateSetter has changed that equation with savers now sharing the value. We are proud to have pioneered a new concept in investing including the Provision Fund, which is instrumental in delivering healthy, stable returns and in making lending simple and accessible to everyone. Winning the Queen's Award in recognition of this innovation is a tremendous honour for all of us at RateSetter."
RateSetter will celebrate this success during a royal reception for Queen's Award winners at Buckingham Palace in June.