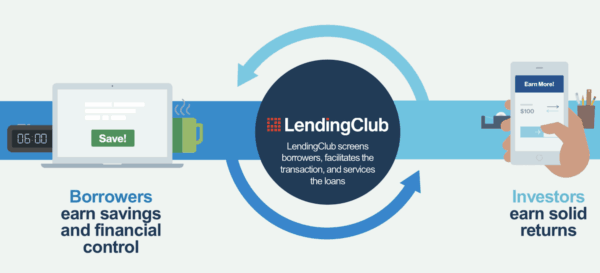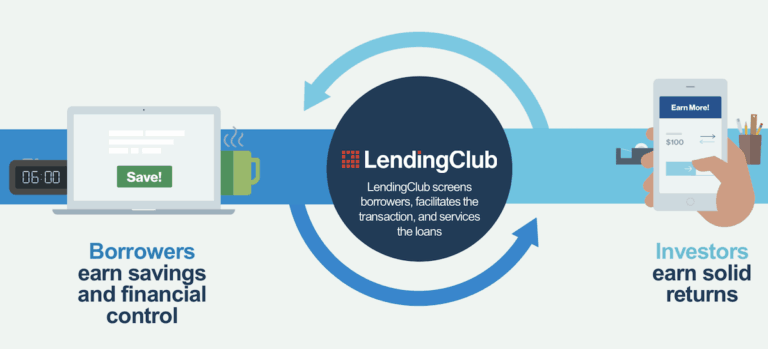 LendingClub (NYSE: LC), the leading marketplace lender in the US, reported first-quarter results today. According to the online lender, applications grew 31% with originations hitting $2.7 billion. Importantly, 73% of customers were approved within the first 24 hours – a necessary metric in the digital finance era.
Top line numbers included:
Loan originations of $2.7 billion, up 18% year-over-year
Net Revenue of $174.4 million, up 15% year-over-year
GAAP Consolidated Net Loss of $19.9 million compared to $31.2 million in the same quarter
Adjusted EBITDA of $22.6 million, up 47% year-over-year
Basic and diluted EPS attributable to LendingClub was $(0.05) for the first quarter of 2019, compared to basic and diluted EPS attributable to LendingClub of $(0.07) in the same quarter last year.
LendingClub said that almost 40% of loans purchased by investors were through newly created programs developed by LendingClub in the last year and a half. Shares were little changed in after-hours trading.
Scott Sanborn, CEO of LendingClub, said with 3 million borrowers, their simplification efforts are well underway. These initiatives are expected to drive revenue growth and margin expansion:
"We will continue to deliver on our strategy and focus on the bottom line as we push towards profitability."
LendingClub forecasted that Q2 net revenue should be in the range of $185 million to $195 million; GAAP consolidated net loss and adjusted net loss both in the range of $(11) million to $(6) million; and adjusted EBITDA in the range of $25 million to $30 million.
LendingClub said full-year guidance net revenue will be in the range of $765 million to $795 million; GAAP consolidated net loss in the range of ($37) million to ($17) million. The loss includes $8 million of expenses related to "legacy issues and our cost structure simplification program recognized during the first quarter of 2019."
The adjusted Net Loss is predicted to be in the range of ($29) million to ($9) million.
During the earnings call, Sanborn said it is their primary goal to "grow responsibly." He is focusing his attention on changing the culture of the business to focus on profitability.  LendingClub is targeting "adjusted net income profitability" over the second half of 2019.
Recently, LendingClub moved a good chunk of their business operations to the Salt Lake City area – a city that has a cost of living far below pricey San Francisco. It was reported that a company memo distributed to employees stated: "virtually all operations positions, including those supporting auto, will eventually no longer exist in San Francisco," noting that rents had jumped 140% since 2010 and operating in San Francisco "simply doesn't make financial sense."
Regarding the pesky FTC litigation, LendingClub is in the midst of discovery and has published several updates on their blog – the most recent update was posted this week.
Sanborn, in his pragmatism, is pressing hard to get the company to net profitability while keeping the growth engine churning.
As competition grows in the online lending sector, LendingClub must increase "the lifetime value" of their customers. This means more services, beyond short term consumer loans, the bulk of their business, into other verticals. LendingClub is already providing auto, business, and "patient solutions." The business loan offers are "integrated" with other lending partners.
So how will LendingClub better monetize their existing relationships for a lending platform that is largely far more popular than a traditional bank? That's a good question.
---
LendingClub Q1 2019 Results

---
Sponsored Links by DQ Promote