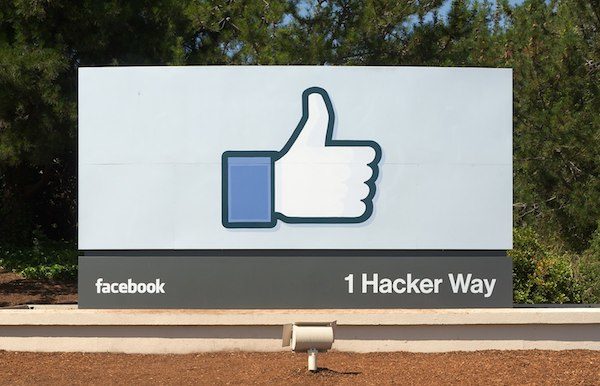 Facebook (NASDAQ:FB) is stuffing its ranks with former PayPal staff, and an announcement regarding the company's much-anticipated stab at creating a cryptocurrency may come as early as next quarter, though the company is still far from a viable product, unnamed sources tell Bloomberg.
Facebook has been observing strict secrecy around its exploration of the possible creation of a blockchain-based payments network within its social platform.
Facebook already offers a standard and presumably local payments service in the form of WhatsApp Pay, but Mark Zuckerberg reportedly told attendees at a recent Facebook developers conference that he is "particularly excited about" expanding WhatsApp Pay to include remittances, money transfers, and private commerce.
Rumours indicate that Facebook is designing a so-called "stablecoin" cryptocurrency designed to fluctuate in value only along a very narrow margin.
The company is also eager to test and/or roll out its remittance system in India, a coveted market where unregulated cryptocurrency activity has been more or less trounced by the country's central bank and regulators.
Facebook's blockchain team was announced in May by former PayPal president David Marcus when he left Facebook messenger to start the unit.
He has since brought on former "PayPal-ers," Christina Smedley (marketing), Tomer Barel (formerly risk and fraud monitoring at PayPal) and John Muller (general counsel).
Blockchain for cross-border remittances sounds exciting, but according to bankers and companies already doing remittances, the issue with these types of payments is not a technical one. It is rather a matter of "regulatory arbitrage."
Every time a dollar crosses a border, companies handling that dollar must abide by rules and procedures that vary by jurisdiction.
Proponents of blockchain-based remittance systems are evidently hopeful that improved "permissioned" (writable only by few parties) and encrypted databases could help "automate" settlement under a set of globally-standard rules.
While standardizing money controls across the world is a complex proposition to execute, in April, JP Morgan's Sarah Youngwood told attendees at the IMF's Spring Meetings in New York that a private "blockchain" or distributed ledger network could be used to simplify KYC/AML (know your customer/anti-money laundering) checks:
"We absolutely need to have a more efficient way to have the information move. So again we went to technology and the distributed ledger is actually a great technology for that because we can put information on the ledger so we can clear that this is a good actor and this is a good transaction immediately instead of through phone calls and email, the old way (with) the correspondent banks…internationally."
Youngwood said that expedited KYC/AML is currently being done using a "tokenized" identity solution in partnership with the banks that are taking primary responsibility for accurate KYC:
"Once you store it once…the information sits in the ledger in this very secure way…it's that tokenized information that sits in the ledger that actually works…"
Sponsored Links by DQ Promote