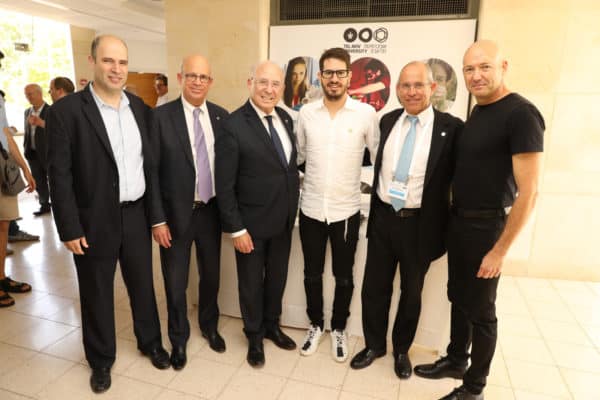 Tel Aviv University and  Moshe Hogeg have joined to launch the Hogeg Blockchain Research Institute. Hogeg is not without controversy having been the target of several lawsuits. Hogeg is the founder of Sirin Labs that raised a reported $158 million in an initial coin offering. It was then reported that the company was struggling to execute.
Just last month, it was reported in Globes, that Hogeg and Singulariteam investment fund are being sued for $50 million.
The suit, filed by Adam Perzow who sold the invest.com domain to Hogeg for more than $5 million, claims that Hogeg violated a joint venture agreement where Perzow was promised to become a partner in the management of the domain.
Hogeg told Globes, via a representative:
 "The lawsuit in question is a recycled claim that was already dismissed in New York. It is a direct continuation of ugly attempts at extortion under cover of a legal proceeding. The method of filing a lawsuit against Hogeg, which is being applied in a one state after another in a war of attrition, is designed to fraudulently extract money from him, while damaging his reputation and creating media and public pressure. In this case, also, we will not surrender to the serial complainant's tissue of lies. We will persist in the effort until it is proven that this fabricated claim is another unsuccessful attempted robbery."
The new blockchain institute is said to "set a global standard for blockchain research." Said to be the first of its kind in Israel, the Institute seeks to position itself as comparable to other research institutes at universities such as Columbia and Stanford.
In a release, the Institute said it has recently distributed a call for papers offering researchers from multi-disciplinary background the chance to submit their blockchain-based research proposals across sectors including medicine, computer science, and law and public affairs.
Hogeg said their mission was to encourage tomorrow's leaders to pursue blockchain tech:
"I've been an entrepreneur for nearly a decade, so as this fascinating technology is unfolded I realized that the bright minds of Israel can be the driving force of this tech revolution. The establishment of this Institute will facilitate in-depth research, contribute to the already- accelerating technological development, and promote its application in most areas of our lives for the benefit of entrepreneurs and businesses in Israel and worldwide."