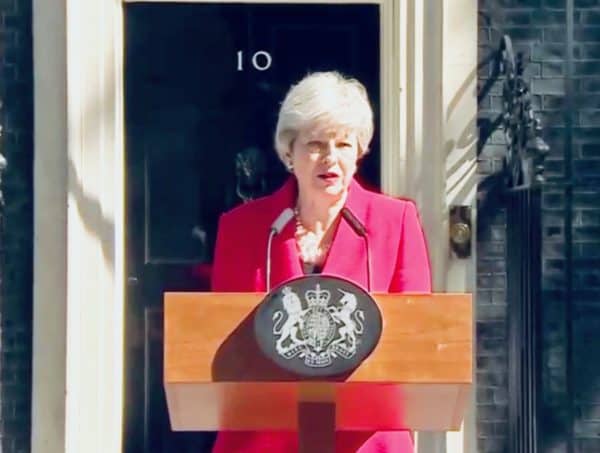 Long-embattled Prime Minister Theresa May has announced she will depart her office on June 7th thus initiating a scramble as to who will replace her in a historically important time for the UK. The ramifications of Brexit are profound and inestimable. But it is clear the European separation will alter the trajectory of Great Britain for many years to come.
As a global financial center, banks and other financial services firms are hedging their bets. Shifting offices and employees as they calculate how to best managing uncertainty as uncertainty creates risk. All these looming questions will, of course, impact UK Fintechs.
Niels Turfboer, Managing Director of Spotcap – Fintech impacted by these geopolitical machinates, had this to say:
"Now that we know Theresa May's departure date, a new prime minister is hopefully elected swiftly. Fintechs and financial services companies are eager to know what's going to happen with the Brexit negotiations – one way or the other. Uncertainty can hinder collaboration as well as partnerships, and a clear direction for the UK Fintech community is crucial now to continue the momentum."

"There has been a lot of talk about the impact Brexit might have on talent. Many companies are already struggling to fill roles and it's up to the new prime minister and government to create an environment that welcomes the most competitive and diverse talent pool possible. If healthy regulation remains and investment in the best ideas continues, there's no reason why the UK can't maintain its position as a world Fintech leader."
While Turfboer remains optimistic, in the near term expect more volatility.
But while questions about Brexit have been nagging for quite some time now, UK Fintechs have thrived.
As reported yesterday, during 2018 10% of all UK equity funding went into Fintech firms. And the numbers generated for 2018 are expected to be easily surpassed during the current year – an encouraging indicator.
So UK Fintechs have shown a good amount of tenacity as the European divorce is sorted out. Let's hope that tenacity continues. Perhaps Boris Johnson, the current odds on favorite to replace Theresa May, is the answer to the Brexit cacophony?