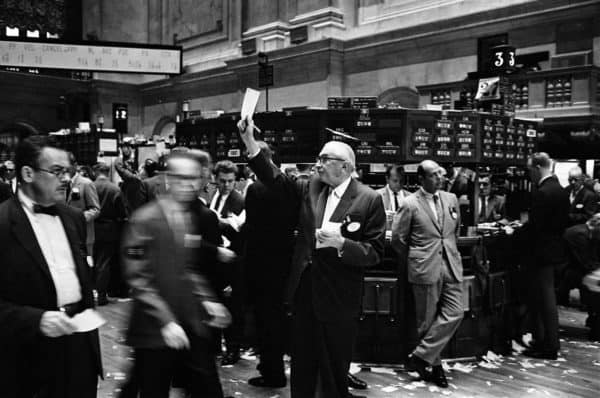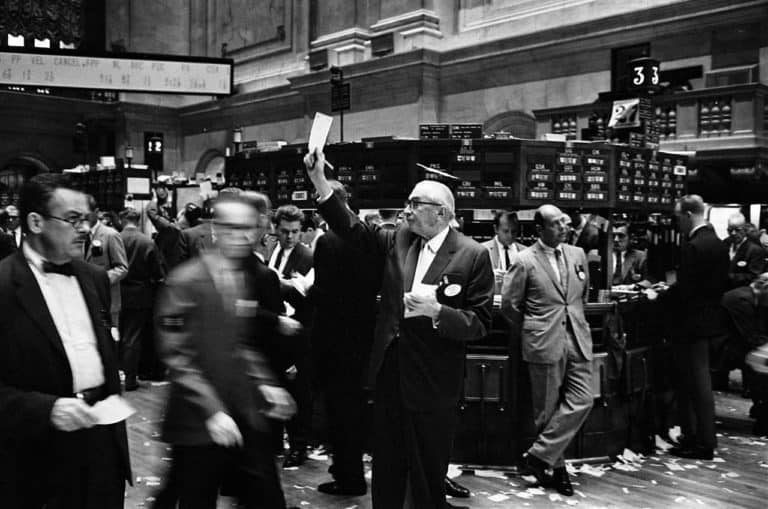 Last month, Canada-based Fintech Blockstation announced a relationship with the Jamaica Stock Exchange (JSE). As part of a pilot program, the Blockstation trading platform is being used by the JSE for listing, trading, clearing, and settlement of digital currencies (BTC and ETH). Security tokens are expected to follow at some point in the future. Broker-dealers have access to the platform and the country's depository is connected for clearing and settlement. It is deemed a hybrid solution providing access to digital assets in a smaller market that wants to provide exposure to its clients. Blockstation, in return, reserves a portion of the revenue generated.
The digital asset exchange system itself is said to have taken more than 4 years to fully develop the "end to end" platform as a service. While Blockstation does not believe that blockchain is the correct tech for everything some services make sense such as custody, clearing and settlement, and voting, tracking and compliance – according to the company.
Blockstation is another alternative in the world of digital asset trading which is emerging quickly globally.
Today, there are effectively three options: build your own digital asset exchange (regulated or not), adapt your existing regulated exchange to accommodate crypto, or outsource to a third party. Blockstation wants to fill this latter vertical.
All regulated exchanges are reviewing blockchain technology with some actually moving forward. A good example is the Australian Stock Exchange (ASX), which is considering a blockchain transformation replacing decades-old tech "CHESS" with the new shiny distributed ledger technology (DLT). The Aussies starting reviewing DLT in 2015 so they have been at it a good long time.  The Gibraltar Stock Exchange is another good example that saw blockchain as a unique differentiator for its market services and primary issuance platform. So far, Gibraltar appears to be making excellent progress in digital assets.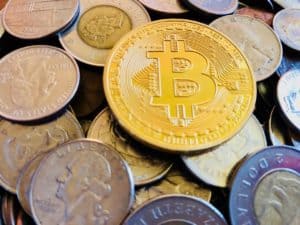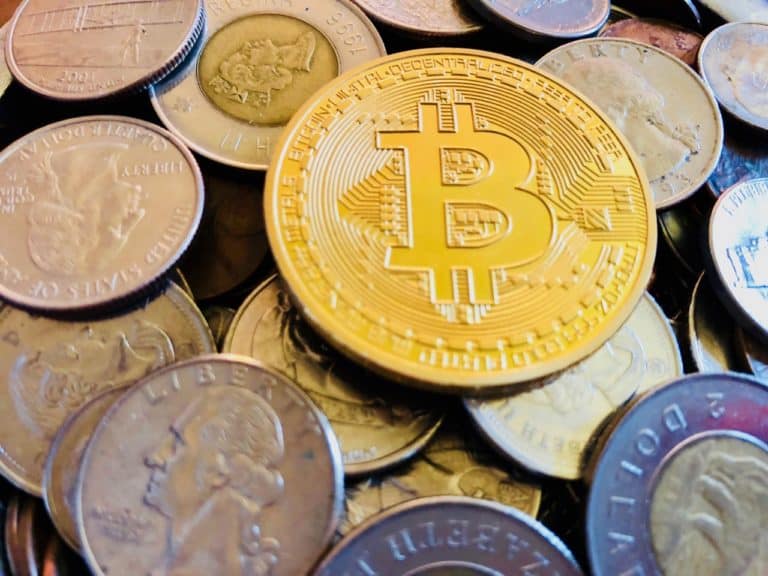 Many Fintech startups are seeking regulatory approval to provide compliant digital asset trading. In the US, multiple platforms are seeking "alternative trading systems'" (ATSs) approval to trade digital assets. For digital currencies, such as Bitcoin, a different license may apply. Then there are crypto exchanges in some countries which are very lightly traded.
But in the end, everything is converging on compliance and adhering to international standards. Blockstation wants to provide an expedited path for the markets that don't want to go it alone and develop it in house.
Custody is a vital aspect of crypto. Blockstation says they can provide a Custody solution along with best practices, procedures, and training in accordance with IOSCO principles. Generally, a country's Depository institution plays the main role of a custodian within a given market while in other regions the Stock Exchange takes on the Custody role jointly with other market participants.
A Blockstation representative told Crowdfund Insider:
"This makes it a distributed custody solution which also allows us to bridge the gap between one CSD to another across regions which is extremely powerful. Due to our extensive risk mitigation protocols and systems, we are able to have the segmented wallets of the Brokers and Depository 100% Insured which is extremely important and unfortunately rare in todays current industry."
Their additional suite of services encompasses the entire needs of a stock exchange ecosystem, claims Blockstation. This includes an AML/KYC feature to determine if deposits have come from illicit sources as well as a primary issuance, security token offering tool.  Issuers, according to Blockstation, can create their Smart Contract Token, Prospectus Filing and Filter through offers from multiple (participating) broker-dealers all using their platform. Importantly, the Blockstation central hub for STOs is said to allow transparent collaboration between the securities regulators.
There are some missing features such as the support of margin trading but this is said to be on the roadmap and coming soon.
We asked Blockstation how soon will they move beyond digital currencies and offer STOs: The representative explained:
"We are actually live trading right now in a Pilot with a limited number of participants. We are currently finalizing training of all departments of all the participants and finalizing the SOPs. Once this is done we expect to go live soon after. BTC/ETH are foundations of the industry. The end game is STOs as the Stock Exchange naturally deals in securities. BTC/ETH will be very attractive to issuers who can raise capital using FIAT or Crypto. This provides them with a more inclusive approach to international investors as well as small investors."
Blockstation believes their service can "reduce the going public process for issuers by at least 50%".
Blockstation believes their service can reduce the going public process for issuers by at least 50% #Blockchain #STOs
Jamaica is not the only exchange they are currently working with. Barbados has been publicly announced but Blockstation says they are currently working with "about 10 other exchanges internationally." The company sees opportunity in small to medium exchanges that want to support SMEs.
"We believe SMEs are the heart of most economies and can benefit the most. Our platform also gives the small and medium exchanges the competitive edge they need to take on the big exchanges," Blockstation states.
And what about the competition? Blockstation says there are a huge number of companies with pieces of their solution but no one has yet put it all together:
"The difficulty in identifying a competitor is that there is no competitor directly going after Stock Exchanges with a comprehensive solution. A crypto exchange is just not going to fly with the stock exchange. We understand the exchange business, custody business, capital markets, blockchain, and securities. So we are able to talk the language and build the right solutions."
A huge crypto exchange like Coinbase may be eroding business from traditional exchanges. And if it is not now, Coinbase definitely wants that to happen in the not so distant future. But Blockstation states that they want to support the 70 Trillion of trading across the public markets to help exchanges compete with these emerging digital asset platforms.
"Our solution is a perfect fit. When we talk to exchanges they often say, 'We investigated over 40 companies and yours is the only one with a comprehensive solution.' They also say most Blockchain people they talk to just sound plain crazy…"
The Blockstation representative says that someone from a large global exchange was looking at their platform to help SMEs.
"The big exchanges usually wait and watch since they have the capital to eat the up and coming … We can have them [an exchange] up and running next week"
While not overly impressed by the existing competition, Blockstation did give props to Stuttgart:
"These guys are smart, they launched a market place for crypto first. So they are learning first hand by doing. Hats off to them. However again, I don't thing they have an end to end platform that covers the full ecosystem including satisfying the regulators' stringent requirements."
Blockstation believes they have a four-year headstart over just about everyone else:
"… by the time they catch up to our current stage, we will have the next big thing."
Exchanges that want "to duct tape new tech to legacy systems" will lag behind and lose out on market share, says Blockstation.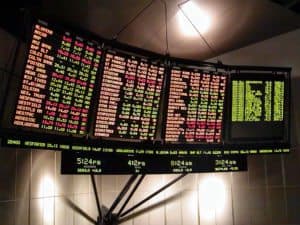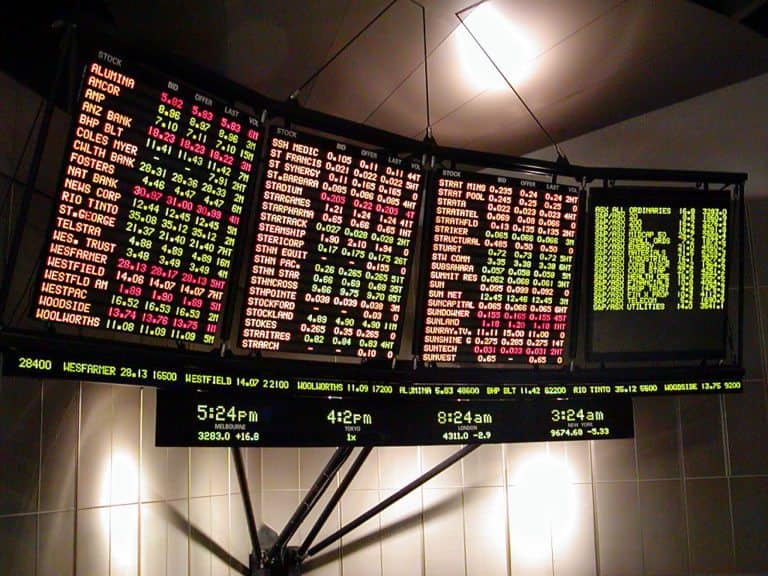 As for regulatory challenges, Blockstation says a big hurdle is education. Regulators want to protect investors while providing a fair and efficient market – pretty much the same mission everywhere.
"They don't want to scrap years of regulation that has been working. They want better, faster, more efficient ways of regulating and monitoring. So we just give them what they want. We show them step by step how they do the same thing they have always been doing but in a more efficient and faster way … When they see [it] in real life, they always are very happy and excited for a Sandbox or Pilot and Implementation."
So what are the expectations for Blockstation over the next couple of years? How will the platform evolve?
"When we demo our system to stock exchanges, they say "this is the future of financial markets." In the next couple years, we see ourselves with about 20 Stock Exchange partners who will have a huge amount of issuers. Traditional exchanges will not be able to compete with our stock exchange partners because issuers will go where they get the most support, efficiencies, automation, funding, transparency, and choices.  Our platform empowers exchanges to empower issuers to empower investors. We will be a force to be reckoned with."
A pretty bold claim.
"While we operate in pilot mode with stock exchanges, the country's regulator is watching, learning, and writing the rule book. In fact, we help them as much as we can, since we have many of these trading rules and compliance [services] already built into our technology. [Regulators] like this a lot.  Our platform has a regulator's portal for market surveillance so we are much further ahead.  Based on this, we are much closer to having our exchanges move from pilot mode to commercial launch.  These other exchanges don't even have their technology built yet, let alone regulatory approval."
Our platform has a regulator's portal for market surveillance so we are much further ahead. Based on this, we are much closer to having our exchanges move from pilot mode to commercial launch #Blockchain #Crypto

Sponsored Links by DQ Promote