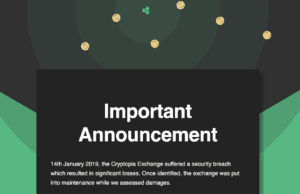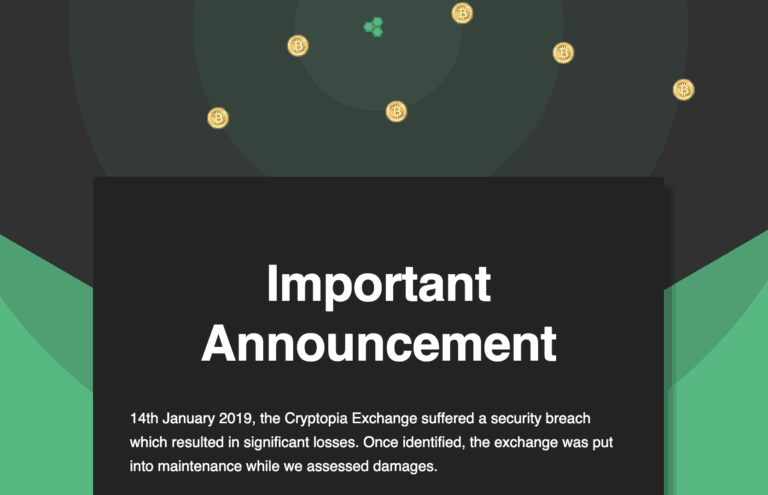 A court in the Southern District of New York has granted provisional relief to defunct New Zealand cryptocurrency exchange Cryptopia as it attempts to maintain access to customers' trading balance data managed by an Arizona firm claiming the exchange owes it $2 million USD.
Cryptopia collapsed this Spring after hackers executed a prolonged robbery against the company in February.
During that attack, unknown hackers reportedly spent days draining $16 million USD in cryptocurrencies from Cryptopia "hot wallets" (accounts accessible by Internet) as administrators looked on powerless to stop the hack.
Last week, Cryptopia went into liquidation, and Grant Thornton New Zealand has been contracted to administer the dissolution.
Also, last week came reports that Cryptopia founder Adam Clark, a self-taught programmer who reportedly started Cryptopia as a hobby, appears to be building a new crypto trading platform called "Assetylene."
The order in New Yole was granted as part of Grant Thornton's successful bid to secure  bankruptcy protection in the US after the presiding judge determined that, "Unless this Order issues, it has been clearly shown that the Debtor (Cryptopia) will suffer immediate and irreparable injury, loss or damage for which there is no adequate remedy at law."
According to an update from Grant Thornton regarding the order for provisional relief:
"The interim order (granted in New York) preserves the Cryptopia data, which includes a SQL database containing all account holders' individual holdings of cryptocurrencies and the account holder contact details. Without this information, reconciling individual holdings with the currencies held by Cryptopia will be impossible."
Access to accurate user data is important if Cryptopia ever compensates users who lost cryptocurrencies in the hack and bankruptcy.
Grant Thornton states that is expects, "… the process of recovering data and determining how to make distributions to account holders will take some months at least."
A number of people claiming to be affected Cryptopia users have posted distressed messages on Twitter in the wake of the liquidation news:
As a customer of #Cryptopia I do not allow to liquidate my deposit on Cryptopia Exchange or convert it to fiat to pay any debts of exchange or for any purposes. I demand my property returned to me unchanged. According to the terms of #Cryptopia coin balances are user's property!

— Pedro (@PedroGalhard) May 23, 2019
WHEN DO WE GET OUR FUNDS BACK?

EVERY OTHER MESSAGE FROM YOU IS IRRELEVANT.

— 🕳️ QuantumEraserGayGuy 🕳️ (@CryptoGayGuy) May 23, 2019
Other "Crypto Twitter" commentators have criticized Cryptopia for not having its own back ups of user account data:
cryptopia needing 2 million dollars to get a balance snapshot could be the dumbest news of the year

so you camped on $2mln in debt to a cloud provider for 5 months without ever, yknow, exporting a few MB worth of balances?

embarassed to have ever vouched for them tbqh

— L_Ron_Fuddard (@L_Ron_Fuddard) May 27, 2019
Grant Thornton promises to keep Cryptopia account holders current through regular posts to both the Grant Thornton New Zealand and Cryptopia websites.
---
Cryptopia order-granting-emergency-motion-for-provisional-relief

---
Sponsored Links by DQ Promote