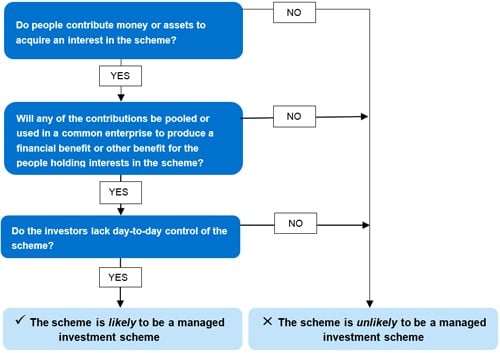 ---
The Australian Securities and Investment Commission (ASIC) has updated regulatory information pertaining to initial coin offerings (ICOs) and crypto-assets. In a release, ASIC recommended that businesses engaged in crypto "consider their legal obligations and satisfy themselves they are operating lawfully."
ASIC stated that their recent experience indicates that ICOS and crypto assets "will often be financial products or involve financial products that are regulated under the Corporations Act." ASIC states that the rights attached to a crypto-assets issued under an ICO are a key consideration in assessing its legal status as a financial product.
A guidance document, INFO 225,  provides information on how the Corporations Act may apply to businesses that are considering raising funds through a crypto offering.
ASIC Commissioner John Price said that businesses offering crypto-assets, or offering services in relation to crypto, need to undertake appropriate inquiries to satisfy themselves they are complying with all relevant Australian laws.
"As a minimum, regardless of whether a financial product is involved in the fundraising, the prohibitions against misleading or deceptive conduct under Australian Consumer Law apply. Australian laws will also apply even if the ICO or crypto-asset is promoted or sold to Australians from offshore. Issuers of ICOs, crypto-assets and their advisers should not assume the use of these structures means that key consumer protections under Australian laws do not apply or can be ignored," stated Price said.
ASIC has cautioned investors in the past about the ICO sector and the prevalence of scams. ASIC also hosts a webpage highlighting the risks affiliated with investing in initial coin offerings.

Sponsored Links by DQ Promote