Payments and loyalty fintech  Yoyo announced on Tuesday it has formed a new partnership with Mastercard to offer the Pay by Bank mobile app to banking and retail customers.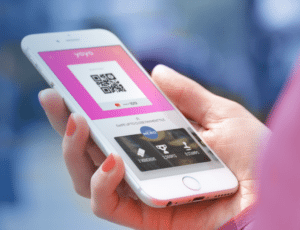 The duo reported that the initial availability for in-app purchases with Yoyo retailers, for the first time users will be able to use PbBa in physical stores, with customers automatically collecting retail-specific loyalty and digital receipts, as well as rewards, offers and surprise and delight campaigns tailored to their habits and shopping preferences.
"Created by Mastercard's Vocalink business, Pay by Bank app is a new, easy and secure way for customers to pay from their bank account using their trusted mobile banking app, without the need to enter any additional details or passwords It is designed to simplify the checkout experience giving customers more control when they make a purchase."
While sharing details about the collaboration, Yoyo CEO, Michael Rolph, stated:
"We're delighted to be working with Mastercard and Pay by Bank app. We've always believed that adding both security and value to the payments process is crucial for the future of bricks and mortar retail, and this partnership is going to significantly enhance the customer experience for PbBa users. The combined Yoyo and Pay by Bank app proposition will provide both customers and retailers with added speed and security at the point-of-sale, as well as an omnichannel payment and loyalty experience that is unrivalled in the market."
Jonathan Wood, Senior Vice President, Consumer Applications at Mastercard, went on to add:
"Pay by Bank app is set to shape the future of payments, as more banks and retailers offer this as an option to shoppers. We are thrilled to be partnering with YoYo to bring this revolutionary new way to pay to the High Street, putting the customer firmly in control of their finances. We are committed to transforming the payments landscape with this fast, secure and convenient new way to pay."
Founded in 2013, Yoyo describes itself as the fastest growing mobile wallet in Europe. Its mobile app provides shoppers with secure mobile payments as well as automatic loyalty collection on every purchase and offers and brand interactions that are personalized to previous purchasing behavior. For retailers, the app takes customers identification.