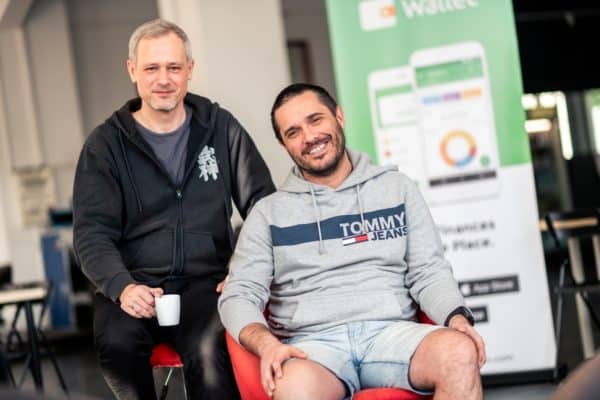 Fintech startup BudgetBakers has received regulatory approval from the Czech National Bank to join the bank's API's, according to a release. BudgetBakers has developed a Wallet global personal finance management application.
The European PSD2 Directive instructs banks to make their client account data available to third parties as part of the Open Banking push. BudgetBakers says it is one of the few financial startups that has obtained the licence, demonstrating its progressive position on technology and economics.
BudgetBakers said it will extend their service to other EU markets, as a license issued by a National Bank opens doors to other EU countries.
Michal Kratochvíl CEO of BudgetBakers said he sees the whole PSD2 initiative as a helpful step from the European Union towards financial and technological innovation. Kratochvíl believes that banks have had a monopoly on their clients' transaction data. Now they will be sharing it with the Fintech sector which is driving the force of innovation in finance.
"This is exactly what the European Commission aimed for with this Directive. We want to continue developing Wallet with as much innovation as the industry allows, which is why we were one of the first to apply for a license last January," explained Kratochvíl. "Although the license was issued by the Czech National Bank and is therefore valid for the Czech Republic, passporting can extend its validity to other EU countries through a simple notification procedure with no additional authorization, which really makes Europe the centre of Fintech innovation."
Wallet has already been used to link user bank accounts, but the Czech National Bank's license will provide the application with a direct connection to data in bank API interfaces, under the supervision of the Czech National Bank.
After client approval, Wallet can automatically obtain transaction information directly from banks.
Currently, only a few Czech banks are said to be prepared for this new procedure.
"The process of obtaining the license was particularly difficult because at the time the Directive was created, no one really knew how to proceed. We also handle sensitive personal data, and therefore the number of requirements by the Czech National Bank was understandable. All parties want stable and secure banking and Fintech markets, so the year-long licence acquisition process is an acceptable cost. Passporting will also help with further growth on the European market," added Kratochvíl.
BudgetBakers is a Czech Fintech startup that has been developing the Wallet personal finance management application since 2014. It is led by developer Jan Muller and Kratochvíl.

The Wallet App is said to be used by 300,000 active users and has over three million downloads.

In April 2019, e-commerce investor group Rockaway Capital invested in BudgetBakers, primarily to develop a new version of the application for the B2B market.

Sponsored Links by DQ Promote