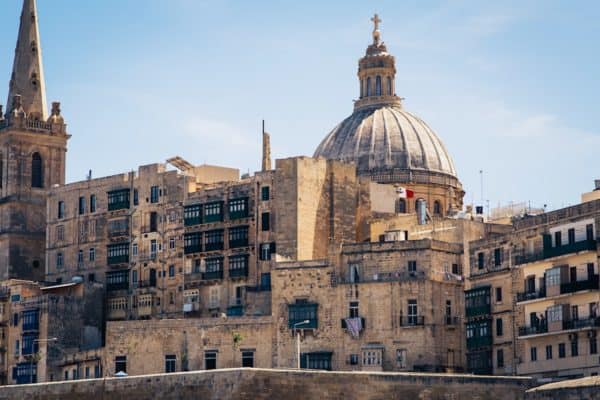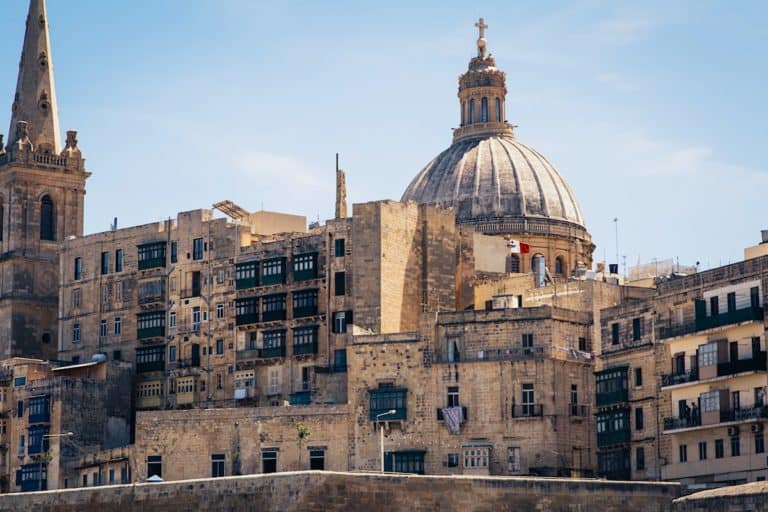 In its latest "country-specific recommendations," the EU has advised officials in Malta to enhance oversight of the country's booming cryptocurrency and gaming sectors, to boost rules and address understaffing in the country's Economic Crimes Unit, and to act against "aggressive tax planning" (evasion) executed by individuals and companies in the region.
The EU highlights financial and governance "integrity risks" posed by the rapid growth of the country's services sector:
"In the last decade, Malta experienced a pronounced shift towards the services sector, with a strong focus on internationally oriented areas such as financial services, tourism, and remote gaming. The expansion of the services sector contributed to fuel economic growth and to develop a large surplus in the current account. At the same time, the increasing reliance on sectors that are considered vulnerable to financial integrity risks creates challenges to the governance framework, putting pressure on the supervisory and enforcement capacity."
Growth in gaming and cryptocurrency sectors imply increased risk of money laundering, the EU writes, risk that should be addressed:
"In particular, the size of the financial and the gaming sector, the efforts to attract crypto-currency operators require an effective anti-money laundering enforcement."
Steps in the right direction taken by the country are acknowledged in the reports:
"The recent increase in the human and budgetary resources of the Financial Intelligence Analysis Unit as well as the enhancement of its procedures and processes are positive steps."
But still-weak anti-corruption measures, including understaffing at the Police Economic Crimes Unit, suppress the country's foreign investment prospects, report authors state:
"Governance shortcomings, particularly in the fight against corruption, may also adversely affect the business environment and weigh negatively on investment. In particular, there is a risk of conflict of interest at various levels of government."
Targeted legislation and follow through are, accordingly, in Malta's best long-term interests:
"Improving the governance framework and ensuring an effective implementation is a key element to preserve Malta's attractiveness and protect the economy from reputational risks."
Though Malta has actively courted "the blockchain sector," the EU claims that, in other regards, "The proportion of innovative enterprises is still lagging behind… it is critical to invest even more in administrative and supervisory capacity."
As well, "Research and innovation performance need…(to) be strengthened by smart specialisation so that this may contribute to growth in productivity."
The country's leaders have grown services, but, "…(have) not yet set up the formulation of a coherent, comprehensive and long-term competitiveness strategy for moving the domestic economy up the value chain."
Politicians are also asked to make, "…further investments in intangible assets including research and development, addressing skills deficits and gaps and facilitating science-business links, all within more effective governance of the research and innovation system."
…and to address the country's gender gap, the worst in the EU:
"The gender employment gap remains the largest in the EU and women's participation in the labour market declines strongly from their mid-thirties, largely due to caring responsibilities. More labour market support for unemployed informal carers could address this gap."
It should be noted that politicians, in their push to court key services sectors, have improved employment in Malta:
"The employment rate in Malta, now above EU average, is still increasing. A special emphasis in this regard could benefit people with disabilities."
But despite, "…relatively high amounts (invested) in education and training…this is not yet reflected in better outcomes for all…(and) Despite measures to tackle early school leaving, the rate is still one of the highest in the EU."
Regarding these issues, the EU advises:
"The investment strategy would benefit from further focus on correcting social disadvantage, to be in line with the Social Pillar principle on EN 5 EN quality and inclusive education."
Malta also appears to be continuing to act as a haven for tax evasion:
"Malta has taken measures against aggressive tax planning, but the high level of royalty and dividend payments as a percentage of GDP suggests that Malta's tax rules are used by companies that engage in aggressive tax planning. The absence of withholding taxes on outbound (i.e. from EU residents to third country residents) dividends, interest and royalty payments made by Malta-based companies may lead to those payments avoiding tax altogether, if they are also not subject to tax in the recipient country."
Malta has been previously accused by EU council members of selling EU passports to high net-worth individuals, including people from countries suffering from high levels of corruption and organized crime.
The same passport programme has potential tax evasion functions, the EU writes:
"Although Malta Individual Investor Programme and Malta Residence and Visa Programme do not automatically grant residence for tax purposes, if requirement(s) are met, income may be exempt under the 'non-dom' regime, if income is not remitted to Malta, without substantial physical presence requirements. They may facilitate aggressive tax planning practices…"
In 2017, dogged Maltese anti-corruption journalist Daphne Caruana Galizia was murdered when a bomb in her car exploded as she drove away from her family home.
Prior to this, Caruana Galizia's family home had been attacked by fire twice and three family dogs murdered.
All three of her children have now gone into exile though her husband remains in Malta.
Caruana Galizia chronicled what she identified as incessant corruption in Malta relating to the country's function as a passport dealer and tax-avoidance/money-laundering destination of choice for international criminals.
Caruana Galizia accused many Maltese politicians of corruption in her blog posts, and at the time of her death, was facing down 42 cases of libel brought against her by people she had accused.
---
2019-european-semester-country-specific-recommendation-commission-recommendation-malta_en

---
Sponsored Links by DQ Promote