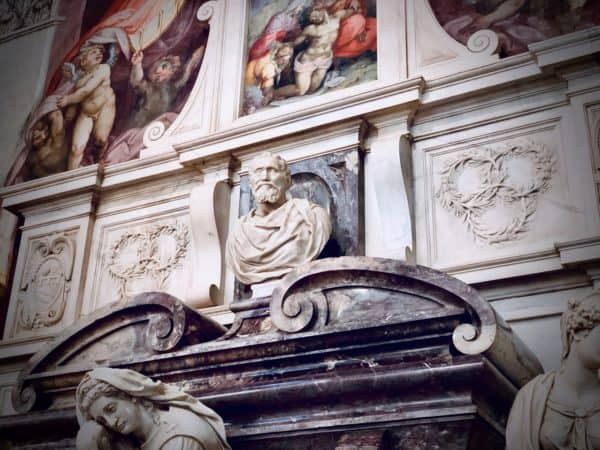 The boutique in the church basement and the collection basket will soon get their own private crypto network to compete for the hearts and minds of faithful millennial where apps like Venmo have failed them.
Rick Santorum, two-time Republican presidential candidate, "Grateful husband, blessed dad of 8", reputed homophobe and avid Catholic is throwing his weight behind a forthcoming cryptocurrency (stablecoin) venture for Catholics called "Cathio," Financial Times-Alphaville reports.
I am very excited to be part of a company dedicated to helping the Catholic Church connect with younger believers. https://t.co/OZTHPrJuyh

— Rick Santorum (@RickSantorum) May 31, 2019
According to the Cathio website:
"Cathio provides Catholic organizations with a payments platform that aligns with Catholic values, provides the tools necessary to increase donations and connect with both local and global Catholic communities."
The Cathio app also features a Catholic institution and event search feature, and purportedly "…blends seamless payments with community engagement where users can access a searchable directory, leave comments and give ratings to different organizations making it easier to discover the right community."
The app can also enable donations, according to the Cathio site.
According to FT, Santorum is on the advisory board of Cathio, and his son-in-law is CEO.
Alongside Santorum on the board sits former US ambassador to the Vatican Jim Nicholson, and former US Mint head Ed Moy, who is is also reportedly advising 
'bitcoin IRA
,' "an investment fund that encourages people to put their retirement savings into crypto (what could possibly go wrong, etc),"
Financial Times
states.
The board also features Cameron Chell, chairman of ICOx Innovations, the company that handled Kodak's variably successful Kodak-coin venture.
According Santorum as quoted in the Cathio press release, the venture is aimed at bringing young people back into the fold by offering them a faith-based payment app:
"Millennials don't carry cash, they date on apps and watch on-demand entertainment. We have to be there, we have to learn from successful tech companies, and we have to provide a universal solution that makes it easy for younger generations to engage with the Church."
As well the Cathio network will only charge them 2% for the privilege of conducting transparent financial transactions and "connecting good people with good works."

Cathio is not the first explicitly socio-political cryptocurrency proposed or realized

In June of last year political strategist and alt-right leader Steve Bannon 

told The New York Times

 that, in addition to holding a "good stake" in Bitcoin, he was considering issuing his own cryptocurrency, tentatively called "Deplorables Coin."

In December, Ohio Congressman Warren Davidson

 suggested in an interview with NPR

that the contentious proposed wall between the US and Mexico could be funded through crowdfunding or tokens on a blockchain.

In early 2018, purveyors of a cryptocurrency called Harapan coin

claimed

to have already raised $120 million of a planned $257 million USD they planned to accumulated and supposedly use to topple 60 years of one-party rule in Malaysia.

Sponsored Links by DQ Promote