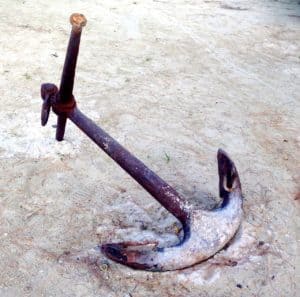 Last weekend in Japan, G20 Finance Ministers "…reaffirm(ed)" their support of incoming "amended" FATF Standards requiring strict KYC/AML compliance in the cryptocurrency sector.
The rules are expected to impact cryptocurrency exchanges, crypto wallet providers, custodians, hedge funds and brokers.
G20 ministers also stated that they expect to adopt FATF standards at upcoming G20 general meetings to be held in Osaka June 28th and 29th.
The FATF (Financial Action Task Force) is a powerful intergovernmental organization created in 1989 to combat, "…money-laundering and terrorist financing and other related threats to the integrity of the international financial system."
According to Bloomberg, 200 countries, including the United States, seek to comply with FATF guidance, and on June 21st, those countries will receive, "…a note to clarify how participating nations should oversee virtual assets
The incoming rules are reportedly being regarded with some trepidation by cryptocurrency industry players, whose outsize early profits arguably resulted at least in part from the fact that their sector was modestly or vaguely regulated.
New FATF rules for crypto reportedly resemble those governing bank transfers, and following them will significantly increase compliance costs.
Currently, compliance-friendly cryptocurrency exchanges KYC (conduct identity checks on) their own customers, but, according to Bloomberg:
Messari crypto researcher Eric Turner told the outlet that incoming FATF guidance, is "one of the biggest threats to crypto today…Their recommendation could have a much larger impact than the SEC or any other regulator has had to date."
John Roth, chief compliance and ethics officer at Seattle-based exchange Bittrex, told Bloomberg that the new rules will force the industry into overhaul:
"It's either going to require a complete and fundamental restructuring of blockchain technology, or it's going to require a global parallel system to be sort of constructed among the 200 or so exchanges in the world…You can imagine difficulties in trying to build something like that."
Kraken crypto exchange general counsel Mary Beth Buchanan repeated an oft-claimed rational from her quarter that financial compliance rules are old fashioned and stifling:
"Without enhanced technology systems, this is a case of trying to apply 20th-century rules to 21st-century technology."
In-line with what "blockchain-panacea" naysayers have long claimed, Buchanan also stated, "There's not a technological solution that would allow us to fully comply. We are working with international exchanges to try to come up with a solution."
Coinbase chief compliance officer Jeff Horowitz, warned that strict identification requirements would push crypto activity underground and possibly spurn "decentralized" innovation:
"…(A)pplying bank regulations to this industry could drive more people to conduct person-to-person transactions, which would result in less transparency for law enforcement. The FATF really needs to consider the many unintended consequences of applying this specific rule to VASPs."
New FATF rules have heft and will likely be enforced, writes Bloomberg:
"Groups like the Financial Industry Regulatory Authority (FINRA) are expected to start to vigorously enforce the rules. Financial Crimes Enforcement Network (FinCEN) recently issued 

interpretive guidance

 that looks similar to those being considered by FATF. Some state agencies could follow suit, raising the risk that non-compliant businesses will lose money-transmitter licenses."
Countries that fail to enforce the rules could see themselves isolated from the global financial system, said Jesse Spiro, policy head at blockchain forensics firm Chainalysis.
But Spiro sees a light at the end of the tunnel for firms that navigate the compliance maze:
"Will it be a potential hardship? Certainly, at least initially…While it may be a hardship, it seems to be something that's necessary. The road map at the end of the day after this is less arduous for this industry."
Sponsored Links by DQ Promote