In partnership with the NSW Government, Sydney Launch Festival opens this week to give NSW startups a chance to pitch their startups t to a global audience and learn from the world's top startup founders and investors. Launch Festival is the creation of Jason Calacanis.
Minister for Jobs, Stuart Ayres, said Launch Festival, was a great opportunity for NSW startups to hear from the best experts on how to grow globally.
"Sydney is Australia's leading destination for international startup investment with the $35 million Sydney Startup Hub and our development of the Sydney Innovation and Technology Precinct taking the industry to the next level," stated Ayres.
Ayres said the Festival provides global exposure to their best startups. Last year, Launch invested $100,000 in three Aussie startups: Takeoffs, Ampjar and EatSee.
Since then Ampjar has raised $1.5 million and Takeoffs expects to soon announce a significant investment.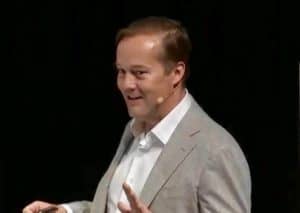 Calacanis said that Sydney is crushing it when it comes to great startups:
"Investing in startups is the most useful thing a city can do to build economic vibrance because you only need one startup to reach scale to have a huge win in terms of jobs and investment. One Canva or Atlassian is a quick recipe to becoming a global player in the technology space."
Sponsored Links by DQ Promote