N26, a European digital-only bank, has launched in the US market. Long anticipated, N26 looks to enter one of the most competitive banking markets in the world that is dominated by global money center banks plus thousands of smaller regional operations. N26 is the first continental European challenger banking platform to launch in the US. N26 has raised over $500 million in venture capital to change the world of banking.
As a banking license is an enormous undertaking taking months, or years, to be approved, N26 Inc. has partnered with Axos Bank to offer FDIC insured accounts as well as a debit card. This strategy of regulatory arbitrage has become routine for Fintech banks seeking to set up shop in advance of receiving a national bank license.
Founded in Germany in 2013 by Valentin Stalf and Maximilian Tayenthal, N26 wants to reinvent the banking experience for a generation more comfortable on their smartphones than taking a trip to a local bank branch.  Currently, N26 claims 3.5 million customers in 25 markets, including France, Germany, and the UK.
The N26 app apparently attracts over 10,000 new users in Europe every day.
N26 claims to be one of the fastest growing challenger banks in Europe, operating with a full bank license in the region since 2016.
Starting today, 100,000 customers on the US waitlist will be allowed to sign up and have full access to the product. The beta launch will proceed a full launch later this summer.
Nicolas Kopp, US CEO of N26 Inc., said their company is excited to bring their experience to US customers. Kopp said that users love them in Europe for the experience and lack of hidden fees typical of traditional banks.
N26 is pitched as being ideal for travelers as there are no foreign transaction fees for international purchase.
Additional perks will soon be added including two free withdrawals per month at ATMs nationwide. N26 will introduce Metal, a premium tier account, to US customers, as well.
"There are no account maintenance fees or minimum balances required," said Kopp. "We will eliminate the frustration of visiting branches, waiting on the phone, and paying fees for basic services that should already be included. We will add even more benefits and features over the summer."
N26 is not the only digital-only bank seeking entry into the US market. Revolut and Monzo are on deck as well. Besides European competition, N26 will battle domestic digital banking operations such as Varo Money – a Fintech that is expected to be the first digital bank to receive a full banking license. There are also other digital banking operations such as Chime, SoFi and more.
While N26 may lack the name ID in the US market, it does have years of honing its product and whittling costs down for consumers to create a popular banking option.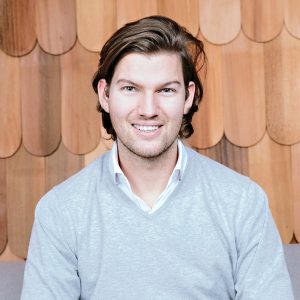 Stalf, co-founder and CEO of N26, called the entry into the US market a major milestone. He expects to reach over 50 million customers within the next few years.
"We know that millions of people around the world and particularly in the US are still paying hidden and exorbitant fees and are frustrated by poor banking experiences. N26 will radically change the way Americans bank as it has for so many people throughout Europe."
🎉 N26 has arrived in the US! 🇺🇸 Check out @N26US and read all about the rollout on our blog:https://t.co/RP4fQUzHyu

— N26 (@n26) July 11, 2019
Sponsored Links by DQ Promote