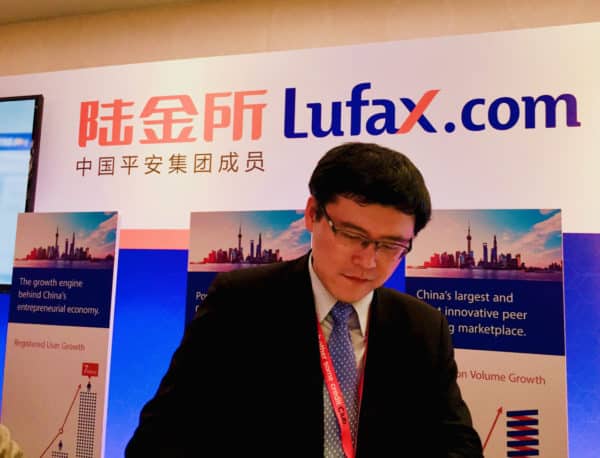 Not too long ago, the Chinese peer to peer lending industry was growing at a breakneck speed and the largest online lending market in the world. This sector of Fintech was the enormous in China as big names and aspiring platforms moved quickly to fill a gap in the credit markets.
The Cambridge Centre for Alternative Finance Report for Asia indicated that alternative finance in China stood at $358 billion in 2017 – mostly driven by peer to peer lending.
China has traditionally been dominated by state-run banks. The transition to online lending and other forms of Fintech, fueled by the ubiquitous nature of smartphones – simply made sense. But the rapid pace of growth, in a largely unregulated sector of finance, caused massive amounts of fraud and the ensuing fallout has not been pretty. The government of China enacted stiff new rules which have caused the P2P lending sector to contract and, in some cases, collapse.
Yesterday, in a report from Reuters, it was revealed that one of the most august P2P lending platforms in China was exiting the sector. Ping An backed Lufax, it was said, will depart its "once core" service of peer to peer lending.
This past March, Lufax completed a Series C funding round that gave the Fintech a valuation of $38 billion. The funding came as the company shelved its ambitions to pursue an initial public offering. By eliminating its P2P business, an IPO may now be back on the table.
While the exact date of the exit was not declared, the report said that Lufax it "struggled to meet requirements since 2016 for P2P lenders to register with local authorities."
Ping An, it appears, is more interested in pursuing a bank license, in part due to the channeling of the Chinese authorities. Earlier this year, the company was one of a handful of firms to receive a virtual bank license in Hong Kong.
A recent report noted that Chinese P2P lending platforms once numbered almost 4,000. Today, some say that number is under 1000. Hundreds of online lending plaforms have been investigated by Chinese authorities. Billions of investments have been stolen or frozen. The transition from boom to bust has been profound. It appears that the end of the cycle is near where perhaps several P2P platforms remain with the bulk vaporizing or transitioning into other businesses.
For Lufax, once a peer to peer lending leader, it seems its future lies in the digital bank of the future. Highly regulated, ubiquitous, while providing digitally enhanced, AI powered services.