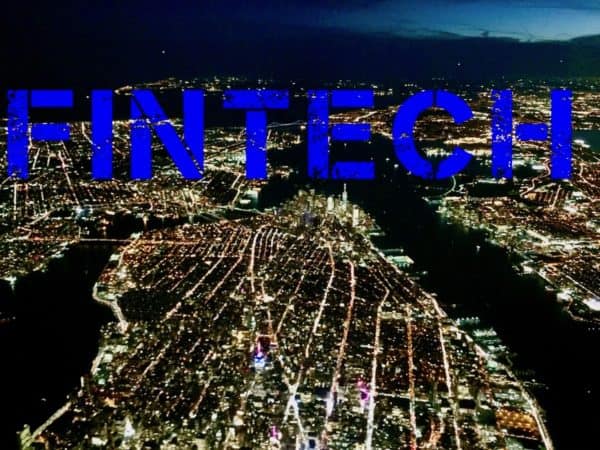 The global Fintech build-out continues as investment continues at an accelerating pace and M&A is on track for all time highs.
According to the quarterly Fintech report from FT Partners, Q2 2019 Fintech financing hit $10.9 billion – the second best quarter ever. M&As for the first 6 months of 2019 has already topped the entire year of 2018 at $148.3 billion. In 2018, Fintech M&A came in at$127.8 billion for the year.
Highlights during the quarter include:
When excluding Ant Financial's $14 billion financing in Q2 2018, Q2 2019 is actually the largest quarter ever
After a record-breaking 2018 with $53.8 billion in volume, 2019 is trending towards another strong year, potentially the second-highest behind 2018
North America and Europe are both on track to reach record levels in terms of total financing volume – Europe has already exceeded the volume from last year at $5.8 billion in H1 2019
M&A volume in Q2 2019 of $35.6 billion for over 230 transactions
2019 so far has had three of the four largest Fintech M&A transactions ever, all three representing acquisitions of large payment processors:

FIS' $43 billion acquisition of Worldpay
Fiserv's $41 billion acquisition of First Data
Global Payments' $25 billion acquisition of TSYS
It should come as no surprise that activity has been fueled banking. Big challenger bank funding rounds, like N26 or Chime, have helped fuel the already hot sector. Additionally, activity in Proptech firms, such as Knock and Opendoor, has helped the real estate sector.
While global Fintech financing in 2019 may not top 2018, due to Ant Financial, it is hard to deny that interest and activity in the innovative financial sector continues unabated.
The Top North American Funding rounds so far in 2019 include:
UiPath – $568 million
SoFi – $500 million
affirm – $300 million
Lemonade – $300 million
Carta – $300 million
Marqueta – $260 million
Collective Health – $205 million
Divvy – $200 million
Symphony – $165 million
Blend – $130 million
Some of the top Europe an deals so far in 2019 incude:
Greensil – $800 million
Transferwise – $292 million
Checkout.com – $230 million
WorldRemit – $175 million
Monzo – $144 million
PayFit – $79 million
Ordo $64 million
ivalu – $60 million
pleo – $56 million
onfido – $50 million
Beyond North America and Europe, muliplus in Brazil raised $305 million for its payment platform.
Bithumb booked $200 million for its blockchain based operation in South Korea.
China has slowed from its red hot days but still very active with deals like Shuidi, Tongdun and Wiseco.
Overall, North America, mainly the US, is on track for an all time high of investment of over $21 billion. Europe is on track to capture $11.5 billion and Asia, down considerably from year prior ($25.8 billion) to $7 billion.