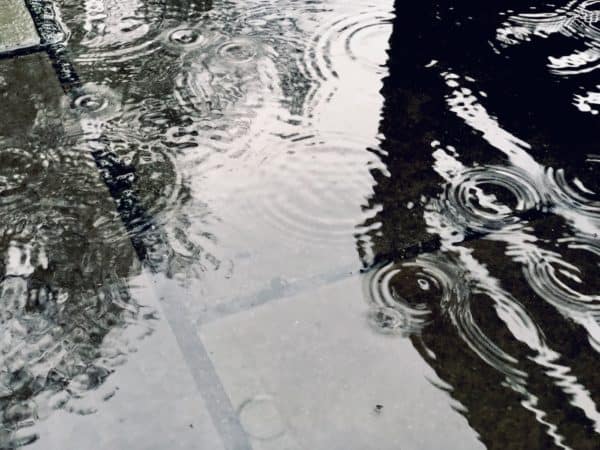 Heavy seasonal rains and flooding in Sichuan, China's "Bitcoin mining capital" have once again damaged cryptomining facilities in the region, Chinese crypto press outlet 8BTC reports.
This year's continuous heavy rainfall began August 18th, and while the devastation so far appears to be less than last year's, at least one miner is reporting a million yuan ($188 000 USD) in damages to his operation, and others are hoping to recover some machines from dirt and debris and repair them once roads reopen.
This video posted to Twitter purports to show incredible flooding descending down a mountain valley in Sichuan and tossing mud, debris and water into an industrial area:
A local mining farm based in Sichuan, China was DEVASTATED by the recent heavy rainfall in the region, video attached 1/2 pic.twitter.com/CvdEAUeq3x

— Poolin (@officialpoolin) August 21, 2019
Sichuan is one of several popular regions for cryptomining in China, thanks to very cheap hydro rates during the region's rainy season, which lasts from April to October.
Many small miners were wiped in last year's flooding, only to see themselves quickly replaced by mines run by large conglomerates.
Chinese crypto miners are believed to process up to 70% of the transactions on the Bitcoin network.
A recent reported rise in the Bitcoin hash rate (transaction processing rate) may indicate that competition is down on the network due to significant machines going suddenly offline.
When there are less machines processing the network, Bitcoin's software automatically adjusts encryption-difficulty downwards and processing gets easier/less costly.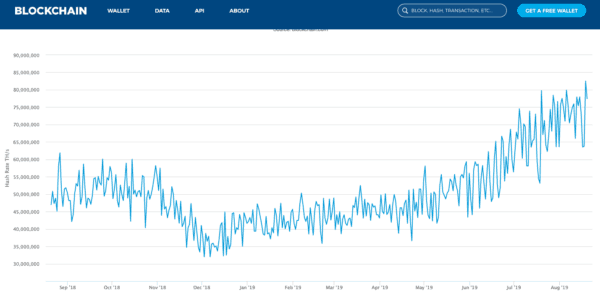 According to 8BTC crypto mines located close to rivers have been the most affected, and machinery warranties do not cover water damage.
One miner on WeChat described very high water levels in his or her facility:
"Water has risen to the second floor, all my clients' mining machines are soaking in water. This is a natural disaster (we don't want), have to sorry to my clients."
A source to 8BTC estimated losses of 1 million yuan:
"As far as I know, three mining farms have been damaged, including mine. The flood knocked down two three-story shelves with more than 100 mining machines washed away in my mine, causing more than 1 million yuan losses."

"As roads have been blocked by raging floods and landslides, it is difficult to check the scale of damage, all the few messages I know was sent from miners inside there."
Another crypto miner said some machines might be restored after washing off the dirt, and said some might be reparable as a cost of 300-400 yuan per unit ($56-75 USD).

Sponsored Links by DQ Promote