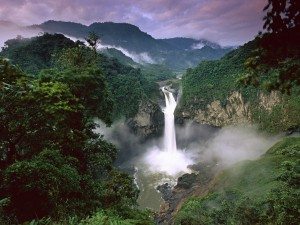 Digital bank Revolut is working with WWF and The Rainforest Alliance regarding the emergency appeal to support those dealing with the devastation caused by fire to the Amazon rainforest.
Revolut has a donations feature as part of its bank application. Revolut initially launched this past July with three charities: WWF, Save the Children and LGBTI charity ILGA-Europe. To date, Revolut reports it has raised over £100,000 for these causes.
Revolut states that all donations to The Rainforest Alliance made through Revolut will be directed towards efforts in the Amazon, and for the next week, all donations to WWF will be treated likewise, funding a range of important causes aimed at protecting our rainforests.
These donations will be dedicated to battle the devastation as well as supporting local and indigenous community needs for medical assistance, firefighter training and security.
Revolut users will be able to contribute via the in-app Donations feature, which allows all users to round up their card payments and donate the difference to charity. Customers can also donate by setting up a recurring payment or making one-off donations.
The company states that 100% of all funds go to the charity and Revolut charges no fees.
Nik Storonsky, CEO and founder of Revolut said through their work with WWF and The Rainforest Alliance, they want to help people donate easily and support efforts to tackle the fires, offer emergency relief and protect the rainforests.
Rob Wood, Head of Partnership Communications at WWF-UK thanked Revolut for supporting the emergency appeal and giving their customers an easy way to help.