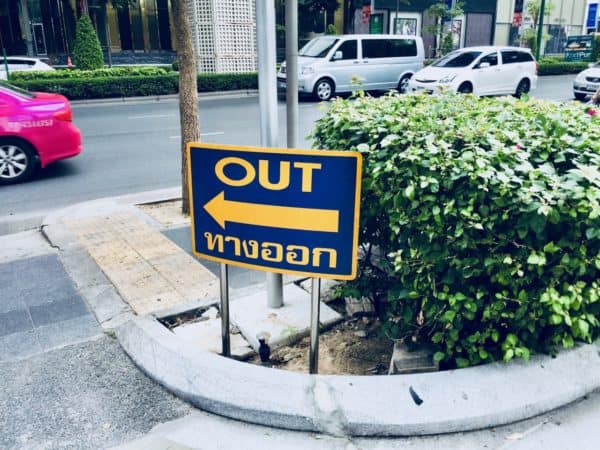 Thailand's largest cryptocurrency trading platform, Bitcoin Co., has announced it will be shutting down Sept 30th:
"Bitcoin Co. Ltd. has decided to discontinue offering digital exchange services and wallet services at our BX.in.th website…"
The company cites a desire, "to focus on other business opportunities," as the reason behind the shutdown, and says it won't be seeking a digital asset exchange license from the Thai SEC for 2020.
Trading on the platform will cease  September 30th, 2019, and all funds must be withdrawn by November 1st, 2019.
Bitcoin Co. has been in operation for five years and is one of only three companies currently authorized by the SEC in Thailand "to operate digital assets businesses," according to Police Lieutenant Colonel Woranan Silam.
Silam recently warned the Thai public to beware of overseas crypto scams courting would-be investors in the country.
Following the imminent closure of Bitcoin Co., remaining licensed crypto trading platforms in Thailand are Bitkub Online Co. (www.bitkub.co.th) and Satang Corporation Co. (www.satang.pr).
Silam added that Coins TH Co. (www.coins.co.th) is the only authorized digital currency broker/dealer in Thailand.
An additional 3 firms were cued up last fall seeking licenses to facilitate crypto trading in the country.
Those companies were Cash2Coins Co. Ltd. (cash2coins.com), CoinAsset Co. Ltd.(coinasset.co.th); Southeast Asia Digital Exchange Co. Ltd. (seadex.io).
The licensing status of these companies is not known at this time, and they were not mentioned as licensed by Silam.
Like its US counterpart, the Thai SEC has advised investors to exercise caution around crypto investing because frauds committed in foreign jurisdictions cannot be pursued without the cooperation of local authorities.