Joey Garcia, a partner at blockchain-focused law firm Isolas, is advocating for a global regulatory framework for cryptocurrency. According to a release, Garcia reviewed the concept at a United Nations Office on Drugs and Crime (UNODC) Cryptocurrencies Working Group meeting, supported and sponsored by the Government of Japan.
Isolas is based in Gibraltar a jurisdiction that has created bespoke rules for digital assets including the issuance, trading, and custody of these blockchain-based offerings.
UNODC seeks to tackle cybercrime, money laundering, and organized crime. Participants are said to include most of the regulators from the Asia Region, as well as Australia, and law enforcement agencies from around the world.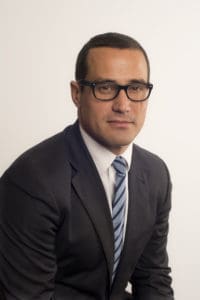 Garcia stated:
"Cryptocurrencies are set to keep transforming the international financial services sector with recent initiatives such as the JP Morgan and Facebook Libra projects escalating those discussions. Benefits will no doubt be wide-ranging, however, a robust and appropriate regulatory framework that is purpose-built is key to facilitating this growth. Having new technology operate within legacy frameworks can create a number of issues and easily stifle innovation. At the same time, no regulation or basic registration requirements can have the opposite effect and bring the wrong players into the market. Panels and groups, where experts from across the world gather to share and refine ideas, is crucial and itis exciting to be able to help shape future policy like this."
Most global regulation regarding digital assets has been reactive. Recently, the Financial Action Task Force (FATF) posted strict requirements for VASPs, or Virtual Asset Service Providers, quite similar to existing banking rules when it comes to money laundering and know your customer (KYC) compliance. As the industry stands today, there are digital assets which are securities and thus typically regulated under existing law, and then there are other forms of crypto which do not fit nicely into existing rules.

Sponsored Links by DQ Promote