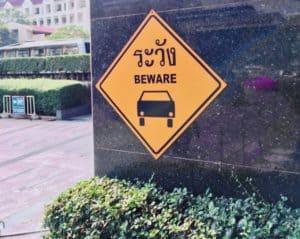 More crypto action in Thailand this week as a man alleged to have worked as part of a Thai-Vietnamese gang that defrauded investors "in at least 10 Asian nations" via cryptocurrencies was arrested while recreating on a Bangkok soccer field Wednesday, The Bangkok Post reports.
Mana Jumuang, 48, is accused of helping to mastermind a cryptocurrency scheme that stole 500 million baht ($16 302 750 USD) from investors in South Korea, Vietnam and elsewhere.
Mana reportedly regarded himself as the "cryptocurrency wizard" in a gang consisting of three Thai nationals and four Vietnamese.
According to Police Major General Jiraphop Phuridet, investors in the scheme briefly obtained returns before gang members went incommunicado.
An arrest warrant for Mana was issued on Aug 23 by the Phichit provincial court. Mana's two alleged Thai co-conspirators are still being sought by police, and the Vietnamese parties are believed to have fled the country.
A photo of Mana's arrest shows plainclothes and uniformed officers apprehending him and accessing his phone at a picnic table adjacent to an indoor playing field.
Earlier week, Bitcoin Co., Thailand's largest cryptocurrency trading platform, announced it will be shutting down Sept 30th.
The company cited a desire, "to focus on other business opportunities," as the reason for the shutdown, and says it won't be seeking a digital asset exchange license from the Thai SEC for 2020.
That announcement came close on the heels of a warning issued by the Thai Securities and Exchange Commission (SEC) telling the Thai citizenry to be wary of crypto investment schemes soliciting investments from offshore.
That warning explicitly listed Bitcoin Co. as one of three companies in Thailand licensed "to operate digital assets businesses," according to Police Lieutenant Colonel Woranan Silam.