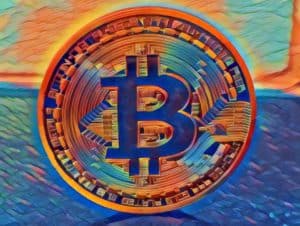 Seattle-headquartered Bitcoin kiosks and ATMs provider Coinme raised $1.5 through a Series A-1 financing round, which included contributions from the Blockchain Finance Fund, and San Francisco-based Ripple company's initiative Xpring, which builds infrastructure for innovative blockchain projects.
The funds raised will be directed toward acquiring additional licensing to expand Coinme's business operations in the US and international markets.
Co-founder and CEO Neil Bergquist told CoinDesk that Coinme is authorized to operate cryptocurrency ATMs in 29 US states. The company is planning to apply for various other state licenses in the future. 
Coinme's management said it's preparing to enter the European and Central and South American markets, given that blockchain-based currencies are increasingly being adopted in these regions.
Xpring is Ripple's developer initiative that makes strategic investments in blockchain startups. This is reportedly the first time Xpring has invested in the Bitcoin kiosk industry.
Bergquist noted that Coinme previously raised $4.5 million, which includes $3.5 million in convertible debt, coming partly from Washington-based Coinstar over the past few years, and an additional $1.5 million from a venture fund in 2017.
Coinme has over 2,500 locations, and services the world's largest Bitcoin kiosk network. The company initially operated a Bitcoin exchange in 2014, and later expanded it services by working with coin-to-cash machine provider Coinstar.
Coinstar's kiosks allow users to deposit paper bills and coins, in order to exchange them for up to $2,500 in cryptocurrency. A code is sent to users' mobile phones after they've deposited money into Coinstar's machines. The code can be used to redeem the deposited amount in crypto.
Announced in May 2019, Coinme's and Coinstar's partnership mainly involves placing kiosks in public areas such as supermarkets.
Coin ATM Radar data shows that since 2017, there's been nearly five-fold increase in the number of Bitcoin ATM installations. During the summer months of 2019, Bitcoin ATM LibertyX reached a key milestone by surpassing 1,000 crypto kiosks under service.
Coinme also provides concierge trading, high-volume transactions for experienced traders, and various crypto retirement options, including a self-directed IRA and 401(k) plans. 
Bergquist noted that the company also provides white-gloved transaction services to large investors, which requires a $5,000 minimum investment.