ICO Securities Fraud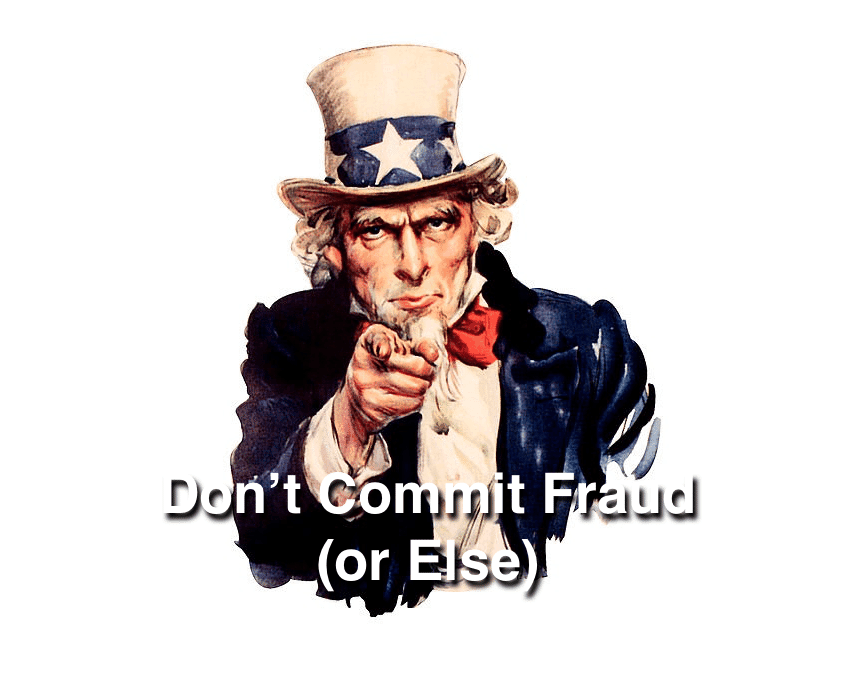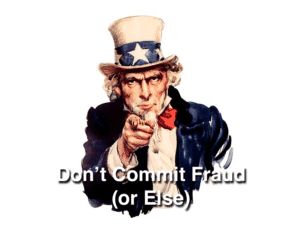 The Securities and Exchange Commission (SEC) has continued its long march of enforcement actions regarding initial coin offerings (ICO) and the platforms that supported them. According to the SEC, ICOBox and founder Nikolay Evdokimov conducted an "illegal $14 million securities offering of ICOBox's digital tokens (ICOS) and for acting as unregistered brokers for other digital asset offerings." The complaint also states that ICOBox exposed thousands of investors to "risky investments" without providing necessary protections as required by law.
The SEC's complaint references an ICO that ICOBox conducted in 2017. The ICO raised approximately $14.6 million in an offering of "tokens" to more than 2000 investors. The offering took place after the SEC DAO report – a line in the sand moment for the ICO industry. The SEC has consistently taken legal action against any ICO issuer post-DAO report if they have been deemed as issuing unregistered securities or other acts of fraud. ICOBox attempted to position their token as a utility and not a security.
The SEC complaint alleges that "defendants claimed the tokens would increase in value upon trading and that ICOS token holders would be able to swap them at a discount for other tokens promoted on the ICOBox platform."
According to the complaint, the ICOS tokens are virtually worthless. According to CoinMarketCap, ICOS last traded at $2.41 per token, a fraction of the original issuance price.
The complaint further alleges that ICOBox failed to register as a broker but acted as one.
"By ignoring the registration requirements of the federal securities laws, ICOBox and Evdokimov exposed investors to investments, which are now virtually worthless, without providing information that is critical to making informed investment decisions," stated Michele Wein Layne, Regional Director of the SEC Los Angeles Regional Office.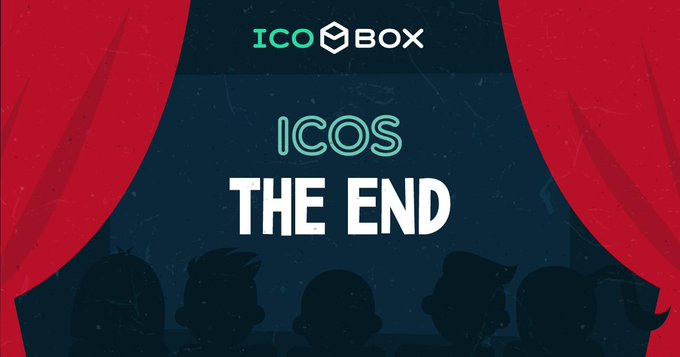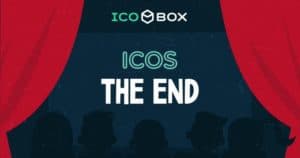 The SEC's complaint charges ICOBox and Evdokimov with violating the registration requirements of the federal securities laws and seeks injunctive relief, disgorgement with prejudgment interest, and civil money penalties.
ICOBox announced the conclusion of its ICOS program in March of 2019. The company has claimed that over its lifetime it helped 80 projects enter the market and "collect about $670 million via their ICOs." ICOBox also claims that in a little over 18 months of its operations, the program received 4,555 applications with 200 projects being selected. ICOBox claimed a fee of 1.5% of the amount raised. ICOBox appears to have shifted into security token offerings and the SEC states that ICOBox's conduct is ongoing.
ICOBox also conducted the sale of the Paragon Coin, an earlier target of an SEC enforcement action which is now in the midst of a recission of the offering.
---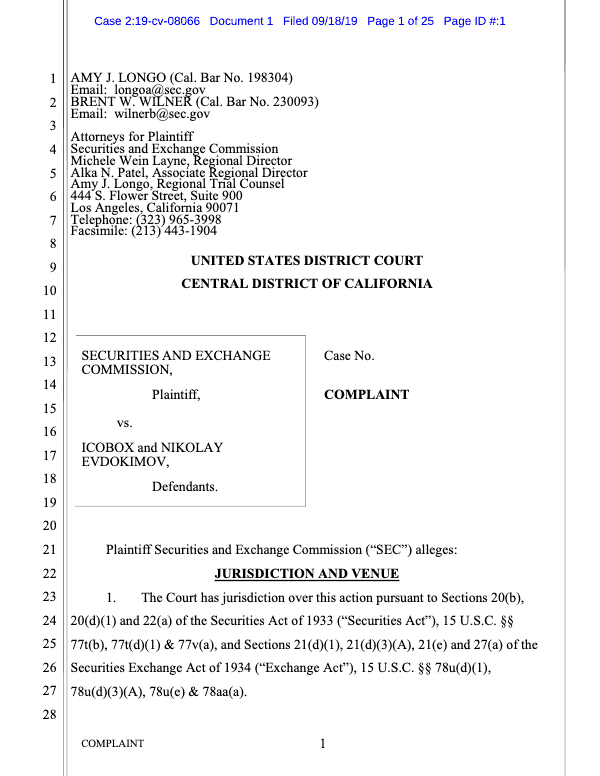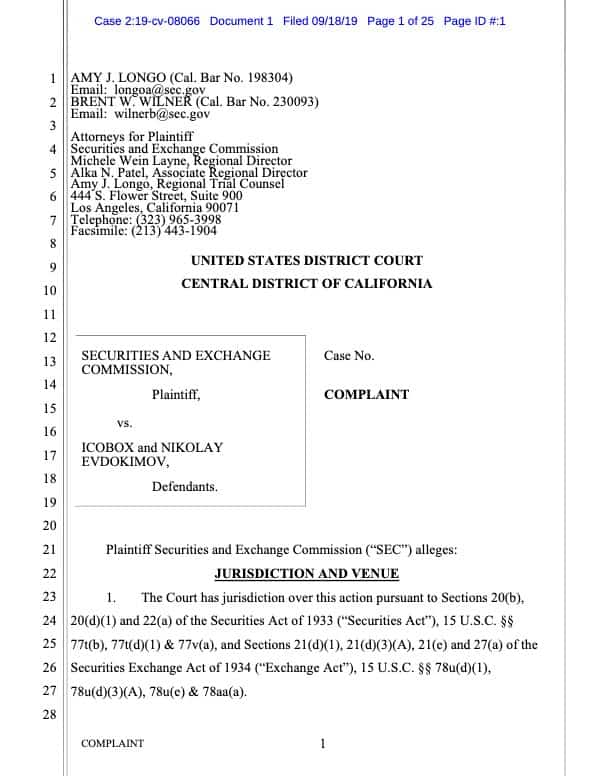 Sponsored Links by DQ Promote