Overstock.com, Inc. (NASDAQ:OSTK) has filed a Form S-3 with the Securities and Exchange Commission (SEC) in order to register its Series A-1 Digital Preferred stock (OSTKO), and "execut(e)…the company's previously announced dividend."
According to the relevant release from Overstock issued September 24th:
"This filing represents an initial step in the company's registration of the OSTKO dividend, and the company is engaged in active discussions with regulatory authorities to obtain approval of the registration."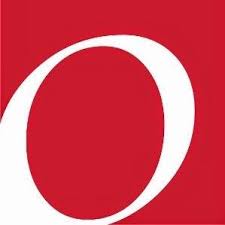 Overstock, an online retailer of discounted merchandise and backer of blockchain-based financial tech, announced in late July that it was planning to issue stock-denominated dividends on its Series A-1 Digital Preferred stock:
"The record date for the Dividend will be September 23, 2019, and the distribution date for the Dividend will be November 15, 2019. The Dividend will be payable at a ratio of 1:10, meaning that one share of Series A-1 will be issued for every ten shares of common stock, Series A-1 or Voting Series B Preferred Stock held by all holders of such shares as of the record date."
Overstock Series A-1 shares are now trading on the PRO Securities alternative trading system (ATS) operated by PRO Securities, LLC. That system is run on tech owned and licensed to PRO by Overstock subsidiary tZERO Group.
According to previous reporting at Crowdfund Insider:
"An ATS is similar to an exchange in the US but is regulated somewhat differently. There are dozens of ATSs in the US – perhaps the best-known being OTC Markets. tZero was the first crypto-focused platform to receive approval for an ATS license and many people in the security token industry view tZero as a trailblazer."
According to Overstock:
"The PRO Securities ATS is the same platform on which tZERO's security tokens began to be resold among accredited investors earlier this year."
The tZero platform is the darling of recently departed Overstock founder and CEO Patrick Byrne, who has stated that he believes blockchain-based trading systems, which often feature transparent ledgers, resist phenomena like adversarial short-selling:
"(L)egacy OSTK shares trade in a capital market with trading and settlement mechanisms about which I have long made my criticisms and doubts known to the public, whereas our new blockchain-based A-1 shares trade in a blockchain-based capital market which I believe is resistant to such dynamics."
Byrne departed Overstock in late August after making eyebrow-raising public statements regarding "the deep state" and his romantic involvement with a convicted Russian agent.
Byrne maintains a blog called "Deep Capture," and in a September 18th post he claimed, "the SEC leaked that they were going to Bazoomba our digital dividend."
He also described the SEC as an "organ of the Deep State," and said he has been repeatedly wronged by the regulator:
"Whenever I have had any question about whether the SEC would or would not do something totally outrageous in order to hurt our company to benefit their clients on Wall Street, they never let me down: they always did the evil thing."
In a post on September 25th, Byrne stated, "I am now 100% disassociated from Overstock," and made it clear that questions about current endeavours at Overstock should no longer be directed at him.
Byrne added that he is, "pleased and impressed to see that OSTK has already filed to register that dividend: if granted (and how odd it would be if the SEC turned that down, given that such shares have already been live and trading on tZERO all summer)."
New Overstock CEO Jonathan Johnson said Overstock is dedicated to cooperating with the SEC in order to ensure the dividend is allowed to proceed:
"We remain committed to issuing the OSTKO dividend and appreciate the cooperation and guidance we are receiving from regulatory authorities…This dividend will be a great introduction for many to how blockchain technology can enhance the investor experience."
Overstock says it expects that, "through registration of OSTKO, non-affiliated shareholders will immediately be able to freely trade the digital shares without any holding period requirement."

The company promises to provide further updates regarding the OSTKO dividend as they come in.

Have a crowdfunding offering you'd like to share? Submit an offering for consideration using our Submit a Tip form and we may share it on our site!

Sponsored Links by DQ Promote