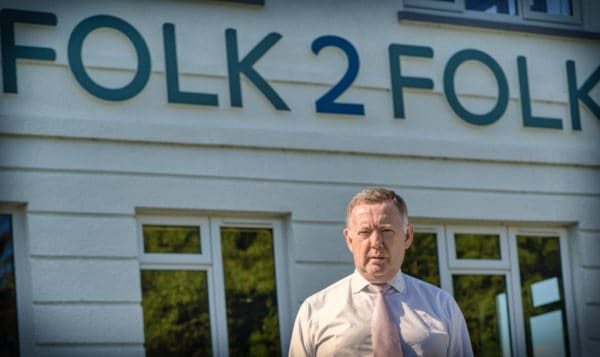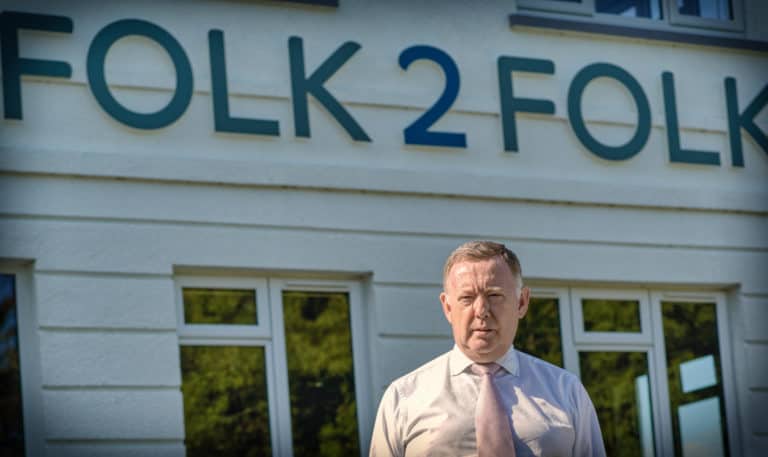 Folk2Folk, a local-focused peer to peer lender providing financing to SMEs, has appointed Roy Warren as its new Managing Director. Warren has been filling the role on an interim basis for some time now. Simultaneously, the P2P lender added four new members to its Board of Directors.
Accompanying the announcement is the news that Folk2Folk co-Founder Mark Parnall has decided to step down from the board to focus on his other growth businesses.  Parnall has been a board member since he co-founded the company in 2013 and will remain a major shareholder in the company.
Prior to being selected as MD, Warren was Head of Risk and Loan Portfolio at Folk2Folk. Being in this role for the past four years, Warren is described as the lenders "risk man," helping to maintain the "company's enviable track record."
Warren said they are delighte to be adding the new board members who bring a range of experience in tech and finance:
"I am in no doubt the company will benefit from the perspectives they offer and the enthusiasm they bring. I look forward to leading Folk2Folk onto its next stage of development. I would like to personally thank Mark Parnall for his significant and vital role in bringing FOLK2FOLK from concept, through start-up to becoming 'The Local Lending Movement' it is today."
Folk2Folk is the 3rd largest P2P lender to business in the UK in terms of cumulative lending. Folk2Folk recently surpassed £300 million in cumulative lending across a wide range of business sectors.
The new Folk2Folk Board Members are as follows:
Alex Daly, non-executive director
Alex is a Chief Financial Officer with an extensive range of both accounting, risk and business experience, gained through working at retail and challenger banks, Fintechs and alternative consumer lenders. He brings to the Folk2Folk board a wealth of experience gleaned from working within a diverse range of businesses from Private Equity funded through to Listed and the Public Sector.
Graham Dingle, non-executive director
Graham brings fifty years of small business experience along with specialist knowledge of farming and agricultural businesses, a key sector for Folk2Folk.  In partnership with his two  brothers, Graham runs his family's arable farm in Cornwall and Dingle Brothers Systems Limited, an engineering business specialising in computer systems for agricultural businesses.
Justin Abbott Chalew, independent non-executive director (pending FCA approval)
Justin is a technology leader with experience across both start-ups, scale-ups and large corporates. He has worked as Chief Technology Officer at several technology businesses and held digital transformation and programme management roles in both the United States and the UK. In addition to IT governance and financial management, he has domain experience in Fintech and in delivering secure and scalable platforms.
Megan McCracken, independent non-executive director (pending FCA approval)
Megan is a strategy and transformation executive with over 20 years of experience across global businesses, including HSBC and Citigroup.  She is also an independent director with a portfolio of financial services and digital boards from FTSE 250 to smaller, high growth businesses.  Megan brings a proven ability to guide boards at the intersection of organisational, operational, digital and regulatory change.