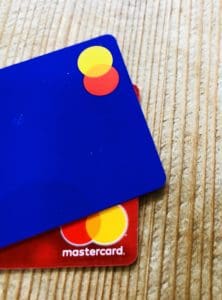 Mastercard has announced the launch of a pilot program that involves helping garment factory workers transition from using cash to receiving digital wage payments.
Sue Kelsey, executive vice president, prepaid solutions, Mastercard, stated in a press release:
"At Mastercard, our vision is to ultimately build a new ecosystem of partners — garment industry, technology, not-for-profit organizations, factories, banks — that work together to deliver social impact at scale. It's an important step in helping workers feel safer, be more resilient and more financially independent."
The digital payments initiative has been introduced through Mastercard's recent partnership with apparel companies Levi Strauss & Co., Marks & Spencer and VF Corp., and a non-profit called BSR (Business for Social Responsibility). 
Mastercard is currently working with its partner organizations to introduce its pilot programs in factories based in Cambodia and Egypt. The pilot involves testing various hybrid digital payment systems by using prepaid debit cards and digital wallets, which are used to pay salaries to company workers. 
According to the announcement, factory workers can use the cards or digital wallets to pay their bills and send money to friends and family members. Mastercard's program includes training workshops that cover digital financial services and provide financial management help.