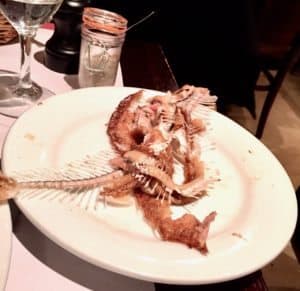 Trading of an Ethereum-based crypto token called FWIN (Fairwin) is consuming over 50% of the "gas" (used to set transaction fees) on the Ethereum network.
Basically, the company responsible for FWIN, Fairwin, based in China, has a very busy token.
But according to Cointelgraph, Fairwin may not be a legitimate entity. Social media pundits are now claiming that Fairwin is a Ponzi scheme that may be, "one of the biggest scams ever seen in Ethereum."
Fairwin reportedly controls "the biggest smart contract on Ethereum," a contract that holds, "a significant amount of ETH."
Not only can Fairwin owners drain that pool of ethers any time they want, but the contract's wallet also features, "a separate attack black hats can do if the owners don't stop it (by draining it themselves)."
All told, critics are warning that Fairwin investors' funds are at risk. Participants have been asked to stop sending funds to Fairwin.
The https://t.co/1HHnXNCWsL Ponzi Scheme contains critical vulnerabilities that put all funds at risk.

Spread knowledge (especially in Asia) 🙏 Users need to withdraw their funds and stop interacting with the contract ASAP.

Details on the exploits will be published soon.

— Philippe Castonguay (@PhABCD) September 27, 2019
A Redditor called chutiyabehenchod claims FairWin is proliferated via Chinese social media and blogs. The scheme's promoters tout a 5-day high-yield investment program where users deposit 1-15 ETH for a return of 0.5-1% after 5 days.
But not everyone sees the promised returns, chutiyabehenchod writes:
"It's decentralized, however only 70% of the amounts deposited actually go back to pay the commissions of the older deposits. […] 30% is always taken! Once the account is dried out those that entered last will be punished by losing absolutely everything… likely some of them will be reinvestments. Currently with 40k ETH, 12k are already for the unknown scammers."
Ethereum developers are reportedly working now to increase blocksize on Ethereum in order to help relieve congestion on the network. Ethereum has also been crowded lately by the processing large numbers of Tether transactions. Tether is the world's most used proxy-USD stablecoin.

A website called Fairwin.me says Fairwin "rewards" payments have been delayed by congestion on Ethereum:

"Because of the popularity of FairWin dividend-sharing game, most of the GAS of the Ether block is occupied by FairWin, which leads to the block becoming slowly. There is no better solution before the upgrade of Ether, but our FairWin team will try to solve this problem. Although awards are slow, it is fair to everyone and will never be given less (emphasis added)."

The company also dismissed the allegations against it ("FairWin is absolutely fair and just, there is no fraud"), and says, "This risk (of stolen ETH) does not exist. Smart contract code has been securely authenticated."

As in Bitcoin, blocks of data on Ethereum are "hashed" (knitted) together using an encryption algorithm. Encrypted blocks of data form the basis of the Ethereum blockchain.

Parties can access data on the blocks by sending "private keys" (alphanumeric strings) to one another using a cryptocurrency wallet app.

Private keys are used to decode encryption and "release" code representing cryptocurrency to recipients' wallets.

Sponsored Links by DQ Promote