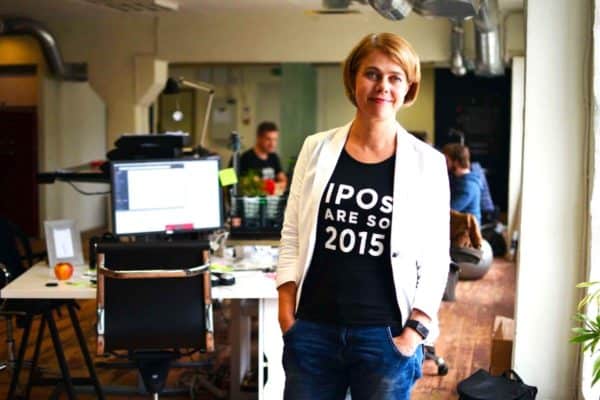 Fintech Funderbeam has received a financial services license from the Monetary Authority of Singapore (MAS). This means that Funderbeam will be able to provide funding options to the Singapore market thus representing a significant expansion from its European base.
Singapore based Funderbeam Markets Pte Ltd. has received a Capital Market Services (CMS) license and a Recognised Market Operator (RMO) license as it seeks to provide a global secondary market and primary issuance of securities for private businesses across Europe and Asia. Funderbeam has received the backing of some high profile VCs including Mistletoe, Draper Associates, Thomson Reuters and more.
Funderbeam was founded in 2013 in Estonia by Kaidi Ruusalepp, a former CEO of the Nasdaq OMX Tallinn stock exchange and Urmas Peiker, a former banker. According to the company, it is now headquartered in the UK and regulated by the Financial Conduct Authority (FCA).
Funderbeam uses the "coloured coin protocol by Chromaway on Bitcoin Blockchain in a parallel manner alongside [an] internal recording of transactions." In the past, Funderbeam has touted its distributed ledger powered global stock exchange but the company appears to be focused more on touting its services rather than the underlying tech.
According to its website, Funderbeam does not support any cryptocurrencies due to the AML/KYC requirements but the company is keeping a "watchful eye" on the crypto sector.
Funderbeam seeks to "fill in the gap in venture and SME capital markets by providing access and liquidity to growth investments; namely by introducing trusted structures and technology to provide 24/7 global access to the service."
According to a blog post, Ruusalepp explains the mission:
"Our vision is to be the funding and trading platform of global private companies. To achieve this, we had to introduce a new business model and technology that could overcome the limitations of the existing, regulated alternative markets. We are very pleased to have been recognised by MAS in Singapore — underscoring the high degree of trust towards our vision. As we will soon be operating in two continents, obtaining recognition from the MAS adds further assurances to the robustness of our established marketplace and distinguishes us as a truly global funding and trading platform."
Funderbeam reports that, to date, 39 different companies have been on-boarded to their platform. These companies have gained access to 12,000 "verified investors" from 122 different countries.
Currently, there are two types of investment structures that Funderbeam uses for syndicated investments: a loan-based SPV or a Nominee. It appears that most, if not all offerings, use syndicated investments with a lead investors involved.
Since launch, approximately USD $ 3 million has been traded on the secondary market. With the appropriate license in hand, Funderbeam may now "accelerate the growth of its secondary offering." This will include automated trading and a listing service for any private company in Europe or Asia. Funderbeam says this will "solve the long-standing liquidity problems present in start-up and SME investment."
Singapore is viewed as a key Asian hub to provide financial services and cater to high growth Asian firms.
Japanese billionaire and entrepreneur Taizo Son issued the following comment on the news:
"Since March 2017, Mistletoe has been taking a journey together with Funderbeam to create a startup funding ecosystem in Asia centered around Singapore. It took years of hard work, but now it has begun. Mistletoe and Funderbeam will form a community of startups, investors and family offices in Asia, open up Asian investment opportunities to Europe and support various startups to make positive impacts in Asian countries. I'm so thrilled to move forward together with Funderbeam."
In June, Funderbeam raised US$ 4.5 million in Series A funding, led by UK-based Accelerated Digital Ventures. New investors in the round included GK-Plug and Play Indonesia, Pandan Ventures with existing investors including Draper Associates, Draper Venture Partners, IQ Capital, and Mistletoe also taking part.

With the appropriate license in hand, Funderbeam may now accelerate the growth of its secondary offering. This will include automated trading and a listing service for any private company in Europe or Asia

Sponsored Links by DQ Promote