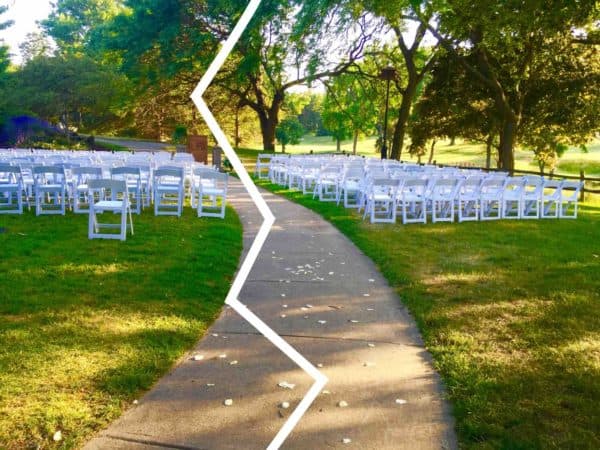 Ethfinex, a "trustless" cryptocurrency exchange for trading ERC-20 tokens is cutting ties with parent company iFinex and related exchange Bitfinex and rebranding as an independent entity called "DeversiFi."
Will Harborne, who oversaw Ethfinex and is now CEO of DeversiFi told The Block,"This is more than a rebrand; this is about needing more space to grow."
Harborne said the company will also move away from managing Initial Exchange Offerings (IEOs) on iFinex's new platform, Tokenix, and plans shift focus from retail traders to create, "an entire new (regulated) exchange for settlement of funds between institutional traders."
According to The Block, Ethfinex currently has, "just under 10 000 users, largely concentrated in Europe," and features an over-the-counter (OTC) trading desk, "for large exchanges of ERC-20 tokens between users."
The term 'trustless' apparently refers to peer-to-peer trading facilitated by Ethfinex on a blockchain.
The "Ethfinex Trustless" landing page says that the platform allows users to, "Trade the most popular cryptocurrency tokens from highly-liquid markets – all done simply by connecting you Ethereum wallet. No sign-up needed!"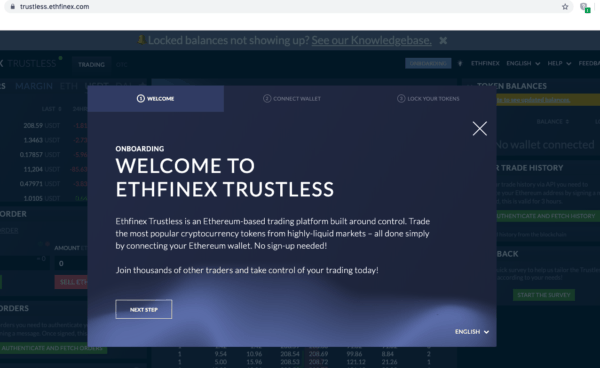 For a while, many cryptocurrency software wallet apps allowed anonymous trading, and hardware wallets can be bought and used without any ID or links to one's real-world identity.
Harborne says he will now work to have DeversiFi regulated in Europe and will be seeking investors to help with the software launch.
The company will also, according to The Block, "offer decentralized margin trading, using decentralized leverage tokens."
The outlet also notes that, "DeversiFi's biggest hurdle will be establishing its presence alone, having once benefited from Bitfinex's global recognition, social media reach, and user-base."
The Bitfinex brand has been under escalating attack for some time.
Bitfinex did swift business for several years despite being constantly dogged by rumours that it was engaged in alleged malfeasance of various sorts.
iFinex also owns Tether, a company that makes and distributes a cryptocurrency called tethers, which mimic USDs in crypto trading markets.
Tethers are a so-called "stablecoin" cryptocurrency pegged 1-to-1 to the US dollar.
The coins were created and widely adopted because many crypto exchanges across the globe have had a hard time maintaining banking relationships because of banks espoused concerns about fund origins.
To be fair, some crypto exchanges, like Quadriga CX, regularly blamed banks for their customers' withdrawal problems and were later found to be illiquid themselves and in poor shape generally.
Banking on- and off-ramps are needed to suffuse real-world fiat into crypto markets, but Tether apparently found ways to receive billions of dollars from cash-laden traders and then release these dollars as tethers onto crypto markets- initially through Bitfinex, but lately through other exchanges as well.
So far, more than $4 billion USD in tethers have been released, and their action has been traced to crypto market manipulation, first by anonymous whistleblowers like Bitfinex'ed, and later by John Griffin, a University of Texas professor of finance who works with law enforcement.
Until the end of February of this year, Tether always claimed that every tether issued was backed by an equivalent amount of US dollars held in reserve.
In February, however, the company changed its terms of service to read:
"Every tether is always 100% backed by our reserves, which include traditional currency and cash equivalents and, from time to time, may include other assets and receivables from loans made by Tether to third parties…"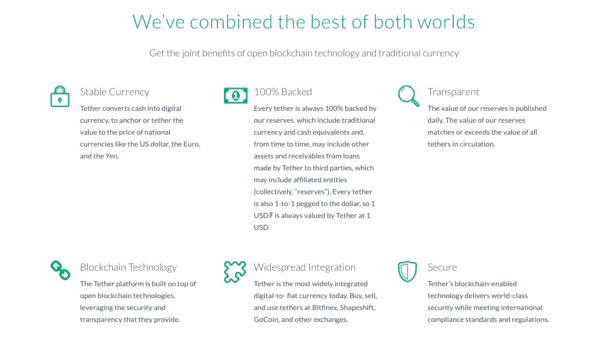 The change was made to reflect a $650 million USD loan Tether made to Bitfinex after $850 million USD in exchange funds were reportedly seized by authorities in Panama from a Bitfinex payments processor called CryptoCapital.

Bitfinex is now being investigated for fraud by the Attorney General of New York, whose offices claim that the loan was made in November but not publicly disclosed until February.

CryptoCapital's manager and alleged "shadow banker" Reginald Fowler, 60, was arrested April 30th and charged with bank fraud, operation of an unlicensed money transmitting business and conspiracy.

Sponsored Links by DQ Promote