Global blockchain payments provider BitPay announced earlier this week it successfully completed the Service Organization Control 2 (SOC 2) compliance review, which was conducted by business advisory firm. Aprio.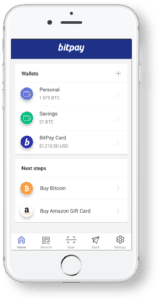 BitPay reported that its customers now have third party confirmation that the design, implementation, and operation of its security controls meet or exceed the criteria set by the AICPA for all transactions. Established by the American Institute of Certified Public Accountants (AICPA), SOC 2 sets policies, procedures, and practices for the security, availability, processing, integrity, and privacy of customer information. While sharing more details about the compliance, Stephen Pair, CEO of BitPay, stated:
"To achieve SOC 2 compliance required a significant amount of preparation and continuous ongoing review of BitPay's processes and we are inspired by these results. As BitPay continues to enable mainstream companies to accept cryptocurrency payments, SOC 2 assurances are wanted by companies, especially large enterprises.   Achieving this milestone demonstrates BitPay's commitment to making it easy for businesses to adopt and accept cryptocurrencies as a form of payment."
BitPay went on to add that hundreds of thousands of businesses around the world have signed up with its platform to enable acceptance of bitcoin payments from users all over the world. BitPay leverages the promise blockchain provides as every transaction is verified, recorded and stored on a public, tamper-resistant ledger.