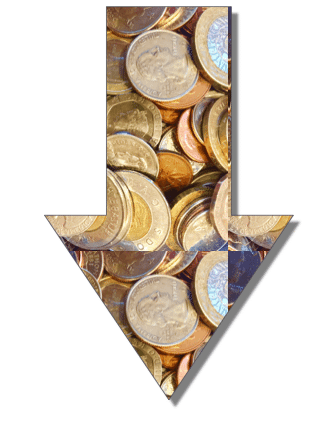 Decentralized applications' (dApps) overall transaction volume and user activity dropped significantly during the third quarter of this year, according to a Dapp.com report shared with CrowdFund Insider.
Dapp.com, an analytics platform for dApps created on Ethereum (ETH), EOS, Tron, Steem, TomoChain, IOST, and Blockstack, published its full report on October 7 on its official website.
An overall market assessment indicates that dApps deployed on the six aforementioned blockchains recorded a total transaction volume of $2.03 billion during the third quarter of this year, down by 40% when compared to the previous quarter. 
As mentioned in Dapp.com's report, only 36% of dApp users from the second quarter used dApps at least once during the third quarter.
While Ethereum dApps' performance remained steady when compared with other major blockchain development platforms, most of Ethereum's active users in Q2 did not use ETH-based dApps in Q3. Approximately 80,000 Ether holders used Ethereum dApps during Q2 and Q3.
EOS had the "highest user retention" out of all major blockchains, with around 40% of EOS dApp users from previous quarters being active in Q3. Meanwhile, Ethereum and Tron managed to retain 5% and 15% of users from previous quarters. The total number of EOS mainnet accounts and new dApp users showed the slowest growth during the third quarter, when compared with Ethereum and Tron.
Tron has maintained its position as the second-most actively used blockchain for creating dApps, following Ethereum, according to Dapp.com's report. Tron is the largest dApp development platform launched after 2017, the report revealed. More than 500,000 users opened Tron mainnet accounts in Q3.
Dapp.com's study revealed that decentralized finance (DeFi) apps reported more than $525 million in overall market capitalization in Q3, with Ethereum-powered DeFi apps contributing over 88%, or 132,000 users, of the total volume.
The report stated:
"500,000+ new users access[ed] dApps in Q3. Over 138,000 (27.6%) of them started picking up dApps for Finance services and over 170,000 (34%) of them were bought into space by gambling dapps."
Sponsored Links by DQ Promote