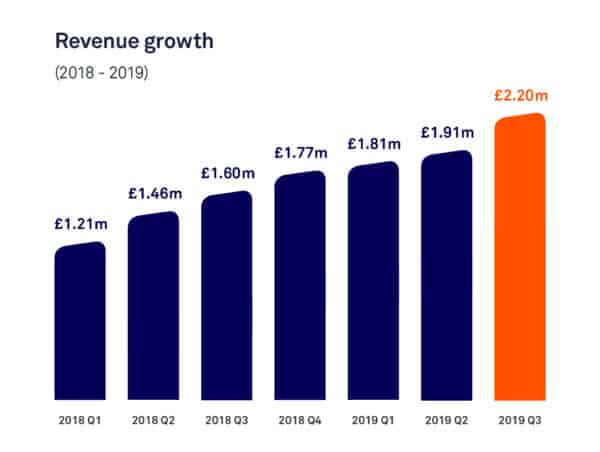 The UK's largest investment crowdfunding platform Crowdcube has shared their top-line results for Q3. According to the platform, Crowdcube has achieved record revenue. Revenue is up 38%, reaching £2.2 million, totaling £58.7 million of pledged investment. During the quarter, a record ​62,000 in pledged investments were received – an increase of 73%, compared to Q3 2018.
The report comes at a time when Brexit concerns are impacting the UK economy and predictions of slowing economic growth.
Crowdcube reports this is the seventh quarter of record growth in a row and Q3 2019 represents a key milestone in the company's quest for profitability.
During Q3, Crowdcube funded 58 campaigns; 2 were seed rounds, 28 were early-stage and 18 were growth stage.
Crowdcube's top ten offerings during the quarter are:
Crowdcube's top 10 raises in Q3 2019
Just Park, £6.4 million
Curve, £5.3 million
Carwow, £5.3 million
Chip, £3.9 million
Life Length, £2.2 million
Elemental Digest, £1.5 million
LuxDeco, £1.5 million
Gohenry, £1.5 million
Cornish Lithium, £1.4 million
Tribe,£1.4 million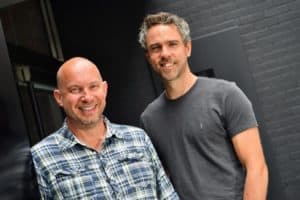 Luke Lang, co-founder and CMO of Crowdcube, commented on the results:
"Our fantastic third-quarter results show that it is possible to thrive in spite of the gloomy economic backdrop in the UK and Europe. Ambitious businesses who want to leave their mark on the world and build meaningful relationships with their communities can have staggering success. Companies like Curve, Chip, Grind and JustPark, who communicate a purpose beyond the next sale, and ask their customers to join them on an adventure will set the benchmark for a fresh standard of business."
In the hot Fintech sector, Crowdcube noted that Curve's raise captured £1 million in just 5 minutes, making it the fastest time ever for a business to raise £4 million on Crowdcube. 9,500 investors backed the Fintech.
Fintech remains the top revenue-raising sector for Crowdcube at £15 million or 38% of £39 million.
Since Crowdcube was founded in 2011 almost 1,000 offerings have successfully raised capital on the site. Over 840,000 members have pledged £780 million on the platform.