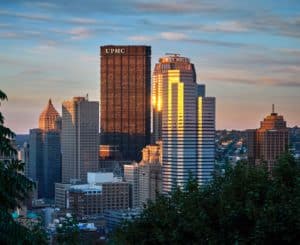 Laura McGortey, director of strategic partnership solutions at New York-based BNY Mellon (NYSE: BK), a multinational banking and financial services holding company, says that there is more open banking activity in the US business-to-business (B2B) payments industry, when compared to the Eurozone (on the last day of AFP 2019 in Boston).
McGortey noted that several key bilateral and strategic partnerships in the corporate payments space have led to open banking being embraced in the US as a "market driven phenomenon," which is quite different from the PSD2 implemented by European authorities.
McGortey stated that "we no longer have to live in a batch world" and there are three main differentiators between how open banking has penetrated two different financial markets.
McGortey explains that with PSD2 in Europe, open banking has outlined ecosystem governance, security parameters, and established roles. There's also "a mandate for consumer banks which enables open access to bank accounts at the customer's request."
However, she mentions that there are no compliant API connectivity format standards, even though there are many industry participants that utilize them. These standards should have been established by the UK's Competition and Markets Authority.
McGortey stated:
"While adoption for consumer accounts is enhanced through regulatory drivers, adoption for business accounts is based on market interest."
Security parameters in the US are established by financial institutions and not the Fintech sector. There are no defined regulatory roles, regulatory ecosystem governance and there's no mandate for banks to facilitate access to bank account holders.

However, adoption in the US is taking place across business and consumer accounts due to market interest. McGortey noted that European regulators have been giving Fintech firms an open playing field, which is slowing down the adoption of open banking in B2B payments platforms.

The digital economy requires treasury practitioners to identify new, emerging opportunities that have the potential to streamline their business.

During the session, McGortey noted the World Economic Forum's stance on the Fourth Industrial Revolution and said that the financial services sector is on "the brink of a technological revolution and the transformation is unlike anything humans have ever experienced because of the unprecedented compute power and increase in mobile connectivity."

She pointed out the change in industry leadership during the past 10 to 20 years, with giant tech firms like Apple, Google's Alphabet Inc, and Amazon becoming the dominant players.

McGortey asked the audience about how many firms have responded to the Fourth Industrial Revolution. Approximately 30% said they had launched a digital department and appointed a chief digital officer.

Lisa Akahoshi, payments strategy lead at Verizon, Jeremy Ordone, director of banking and cash management at Marriott, and Wayne Bognar, treasury manager at Evoqua Water, noted that many companies are unsure of whether they're an actual business in their respective industry, or a tech firm with products and services in a particular industry. Smartphones have made significant changes to how businesses are operated.

Sponsored Links by DQ Promote