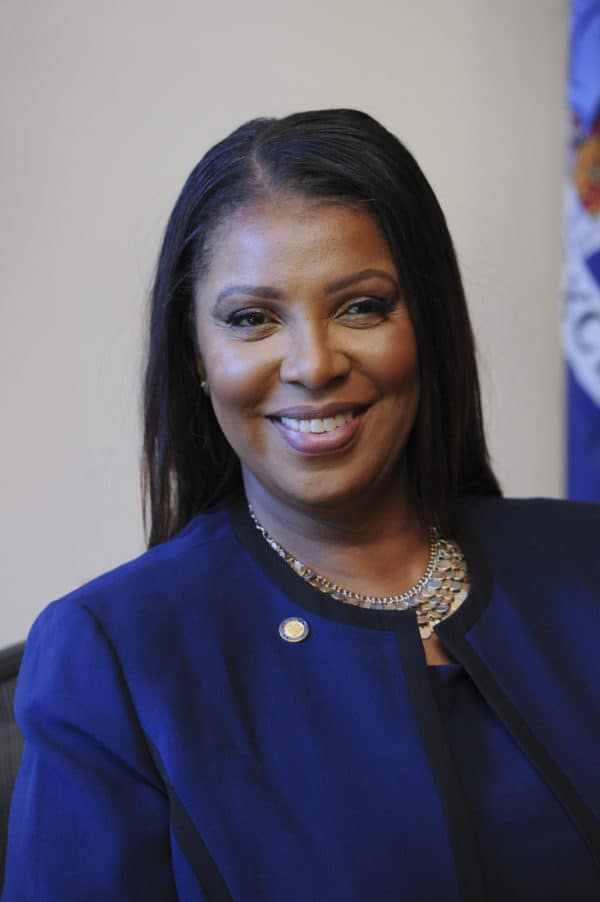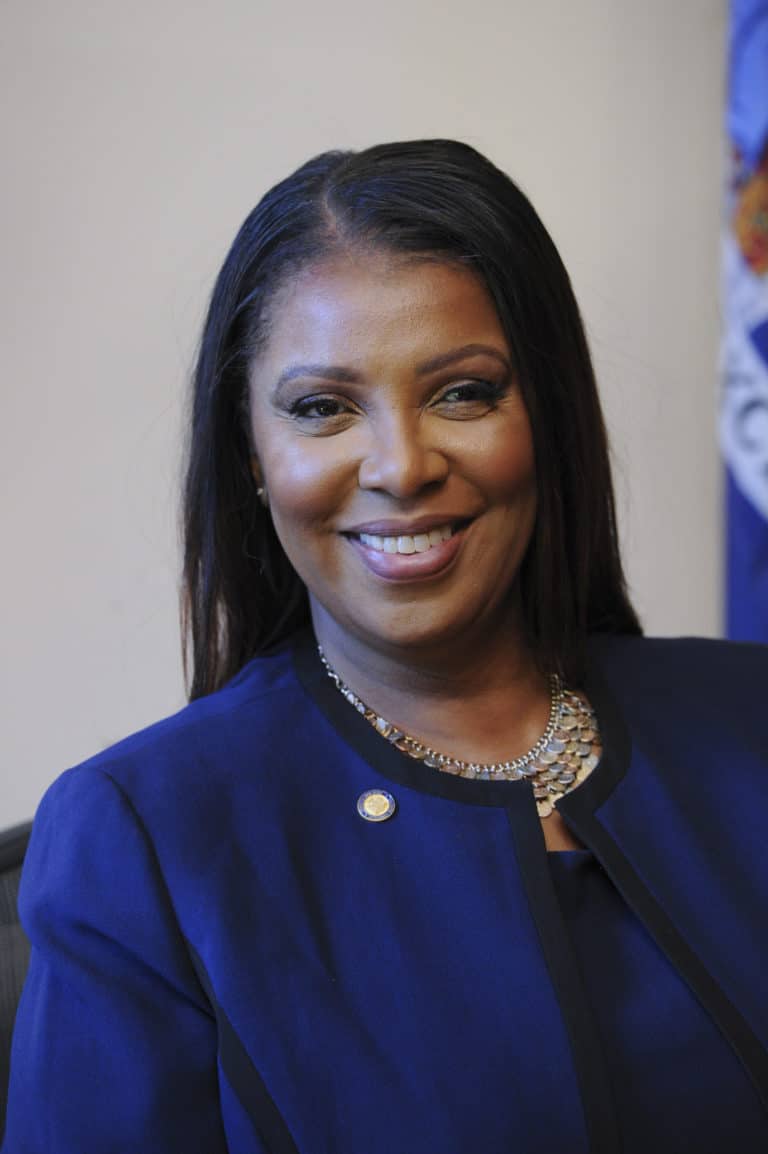 As Facebook tries desperately to keep its proposed in-app global currency project, Libra, afloat, New York Attorney General Letitia James has announced that attorneys general from 47 American states have joined a multistate antitrust investigation now scrutinizing Facebook:
"After continued bipartisan conversations with attorneys general from around the country, today I am announcing that we have vastly expanded the list of states, districts, and territories investigating Facebook for potential antitrust violations. Our investigation now has the support of 47 attorneys general from around the nation, who are all concerned that Facebook may have put consumer data at risk, reduced the quality of consumers' choices, and increased the price of advertising. As we continue our investigation, we will use every investigative tool at our disposal to determine whether Facebook's actions stifled competition and put users at risk."
According to Investopedia, "Antitrust laws are regulations that monitor the distribution of economic power in business, making sure that healthy competition is allowed to flourish and economies can grow."
On Wednesday, Facebook founder and CEO Mark Zuckerberg testified for more that 6 hours before the House Financial Services Committee, a committee of the US House of Representatives that oversees the entire financial services sector in the US.
In her opening remarks before Zuckerberg's testimony, Committee Chair Maxine Waters accused Zuckerberg of hubris and said his actions have inspired discussion of whether Facebook should be broken up:
"Mr. Zuckerberg, each month, 2.7 billion people use your products. That's over a third of the world's population. That's huge. That's so big that it's clear to me and to anyone who hears this list, that you believe that you are above the law, and it appears that you are aggressively increasing the size of your company, and are willing to step on or over anyone– including your competitors, women, people of color, your own users, and even our democracy– to get what you want. With all of these problems I have outlined, and given the company's size and reach, it should be clear why we have serious concerns about your plans to establish a global digital currency that would challenge the U.S. dollar. In fact, you have opened up a serious discussion about whether Facebook should be broken up."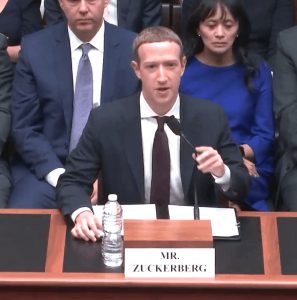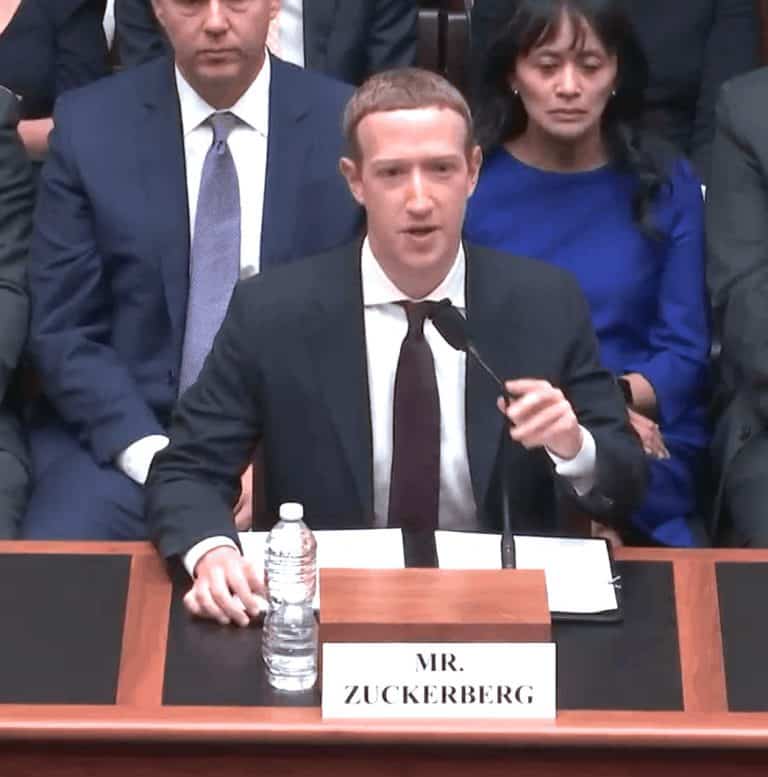 Meanwhile, the anti-trust investigation is being fronted by "a leadership team" that includes Letitia James and attorneys general from Colorado, Florida, Iowa, Nebraska, North Carolina, Ohio, Tennessee, and the District of Columbia.
As well, "(A)ttorneys general from Arizona, Arkansas, Connecticut, Delaware, Idaho, Illinois, Indiana, Kansas, Kentucky, Louisiana, Maine, Massachusetts, Michigan, Minnesota, Mississippi, Missouri, Montana, Nevada, New Hampshire, New Jersey, New Mexico, North Dakota, Oklahoma, Pennsylvania, Rhode Island, South Carolina, Texas, Vermont, Virginia, Wisconsin, Wyoming, and the territory of Guam have all joined the investigation, in addition to a number of other states that cannot confirm their participation in pending investigations."
Connecticut Attorney General William Tong said Facebook's practices may have harmed small business:
"Social media is a critical part of doing business in today's economy. Any effort by Facebook to unlawfully stifle competition could cause wide-ranging harm to smaller companies, restrict consumer choice, and increase costs for all…We cannot prejudge the outcome of this investigation, but stand ready to follow the evidence where it takes us to protect American consumers."
Indiana Attorney General Curtis Hill said big companies are beholden to the same laws as everyone else:
"Just like individual citizens, corporations must be held accountable for following the law…To protect consumers and the free market, we must promote conditions under which all entities may compete on a level playing field in accordance with the rule of law."
Louisiana Attorney General Jeff Landry suggested lawmakers are keeping better pace with new developments in tech:
"Big Tech must account for its actions. I am proud to join my Republican and Democrat colleagues in efforts to ensure Tech Giants can no longer hide behind complexity and complicity."
Massachusetts Attorney General Maura Healey said, "It's important that the internet remain fair and open to everyone."
Michigan Attorney General Dana Nessel talked about protecting consumer data against exploitation by "monopolists":
"Our personal data is the biggest commodity in today's online economy and, as the chief law enforcement officer of the state, it is my duty to ensure Michigan residents' personal data doesn't continue to be pillaged in a monopolist's quest to control social media and advertising markets."
North Carolina Attorney General Josh Stein also warned about tech monopolies:
"I'm increasingly concerned about the way the internet has come to be dominated by a few major tech companies. When companies in any industry get too big and too powerful, they can use that power to harm their consumers and to damage markets. We need to protect competition in markets so that consumer benefit from choices, so that their privacy is protected, and to ensure that the next generation of tech innovators aren't snuffed out by their powerful competitors."
All told, almost all the attorneys general promised Facebook a fair process.

Sponsored Links by DQ Promote