China Issues New Rules Against Illegal Lending
On October 21st, a new financial rule was jointly released by four ministries and commissions of China's central government-the Supreme People's Court, the Supreme People's Procuratorate, the Ministry of Public Security and the Ministry of Justice.
According to the latest official announcement, offering loans with rates above 36% will be considered illegal behavior and not protected by laws.
The crackdown on high-interest loans, especially those among the p2p lending industry, has intensified. Some platforms are accused of making excessive profits, disclosing borrowers' private information without authorization or using violent debt collection. It was on the same day of the rule's release that a leading Chinese fintech company-51 Credit Card-was raided by local police in Hangzhou for alleged violent debt collection. (Source: yicai.com)
China Issues New Rules Against Illegal Lending #P2PLending
Online Recruitment Platform BOSS Zhipin(BOSS直聘) Stops Posting Positions Related to Virtual Currency
This week, Chinese online recruitment platform BOSS Zhipin (BOSS直聘) has stopped posting positions related to virtual currency/digital currency [cryptocurrency].
Industry analysts believed that BOSS Zhipin was making these changes to comply with the virtual currency regulations by Chinese authorities.
At present, ICOs have been officially banned in China, while virtual currencies are not recognized.
Besides, regulatory agencies have also required the local governments to phase-out Bitcoin mining by adopting measures of electricity price, land-use, tax and environmental conservation.
However, blockchain, the underlying technology of Bitcoin, has received a good deal of supports from both government and the market.
Blockchain talents in China are well paid and related positions can be easily found on online recruitment platforms like BOSS Zhipin. (Source: Jinse.com)
Online Recruitment Platform BOSS Zhipin(BOSS直聘)Stops Posting Positions Related to Virtual Currency #China
Fintech Sub-forum of 6th World Internet Conference Held in Wuzhen
"Fintech: Deep Integration & Multi-Directional Empowerment", a sub-forum of 6th World Internet Conference, hosted by the People's Bank of China (PBC), was held in Wuzhen, Zhejiang Province on 20th October, 2019.
Fan Yifei, Deputy Governor of the PBC, Liu Liehong, Deputy Director of Cyberspace Administration of China (CAC), and Zhu Congjiu, Vice Governor of People's Government, Zhejiang Province attended and addressed the forum.
Wu Zhaohui, academician of the Chinese Academy of Sciences (CAS) and President of Zhejiang University, Li Yang, 1st Group Member of the Chinese Academy of Social Sciences (CASS) and Chairman of National Institution for Finance and Development (NIFD), Martin Hellman, winner of 2015 ACM A.M. Turing Award, Robert Opp, Chief Digital Officer at the United Nations Development Programme (UNDP), Lesly Goh, former Chief Technology Officer of the World Bank and other renowned guests delivered keynote speeches on financial services empowered by science and technology, financial applications of artificial intelligence (AI), data fusion and governance, and science and technology practice in regulation. (Source: PBC)
WeChat Pay May Offer New Transfer via Mobile Number Feature
On October 23rd, Tencent's WeChat Pay was reported launching a new payment feature that lets users transfer money via mobile number, even if both parties are not WeChat friends.
According to WeChat, the beta feature is only available to some iOS version users with Android version under planning. Alipay, WeChat Pay's major rival from Ant Financial, launched a similar feature in 2012 that lets users send and receive money via a mobile number or email address. (Source: The Beijing News)
WeChat Pay May Offer New Money Transfer via Mobile Number Feature #Fintech #China
---
The above is a weekly synopsis of the biggest stories on Fintech in China provided by WeiyangX, part of Tsinghua University, in partnership with Crowdfund Insider.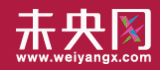 WeiyangX is the most influential website focusing on Fintech in China. The site covers the latest news, industry data analysis, business practices, and in-depth Fintech cases in Fintech. WeiyangX is incubated by Fintech Lab. Founded by Tsinghua University's People's Bank of China (PBC) School of Finance in 2012, the Fintech Lab is the first and leading research entity dedicated to leading best practices, promoting interdisciplinary innovation, and encouraging entrepreneurship in the field of fintech through scientific research and innovative project incubation.

Sponsored Links by DQ Promote