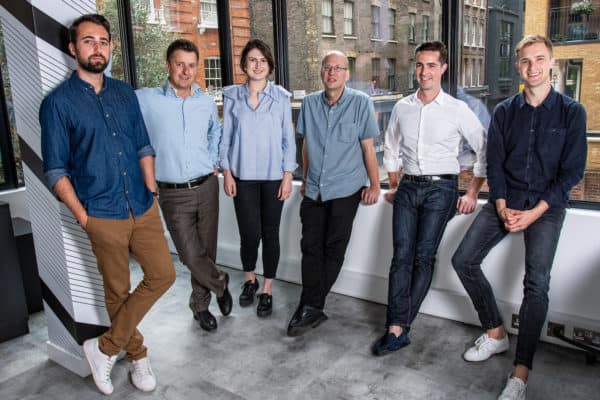 Koyo, a Fintech in the online lending sector, has raised $4.9 million in debt and equity capital in a funding round led by Forward Partners with participation from Seedcamp. The company reports a few interesting co-investors including Christian Faes, founder & CEO of LendInvest and Charlie Delingpole, founder & CEO of ComplyAdvantage. Koyo is based in London but says it has "global ambitions."
Koyo will be leveraging Open Banking to offer "competitively priced loans to those new to credit, or new to the UK." Open Banking rules have only recently been introduced in the UK but the new approach to data provides an opportunity for innovative Fintechs to proved improved financial services.
Koyo says it will be the first platform to launch an Open Banking-powered consumer online lender, while noting there are 6  to 8 million consumers in the UK with little to no credit. Koyo is founded by an experienced executive team including CEO Thomas Olszewski, former VC with Frontline Ventures in London and Cavalry Ventures in Berlin, Guy Evans, former CTO of LendInvest, and Kevin Allen, former CRO of RateSetter.
Koyo states that the lack of historical credit data is the number-one cause of a low credit score in the UK. If you do not have a decent credit score, borrowing can be prohibitively expensive. These individuals may be charged excessive fees and high-interest rates which makes the problem bigger instead of addressing the issue. Koyo is looking to change all of that.
When Koyo launches in 2019 it expects to be the only lender that requires all customers to complete an open banking process as part of the application. This approach will enable Koyo to offer credit at lower rates to consumers.
Koyo claims that it is on a mission to provide loans that are personal and transparent, to those who have little or no options.
Olszewski shared the following statement:
"When I moved to the UK from the USA my credit history did not come with me. This made getting a credit card or loan difficult, if not impossible. I realised this is a problem that affected millions of people who are new to the country, but also people who have not built a credit history in the UK more generally. Koyo was built to give people who have historically been taken advantage of, an opportunity to access credit at a competitive rate and build credit history. The opportunity is further evidenced by a seasoned management team which includes Kevin Allen and Guy Evans."
Sponsored Links by DQ Promote