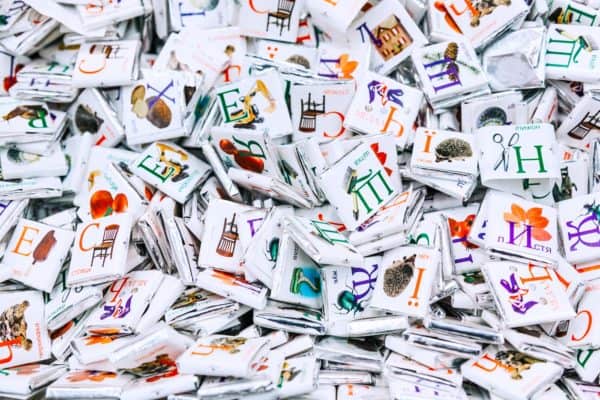 Three of the biggest cryptocurrency exchanges in the world are seeking licenses and banking partners to set up in the Ukraine, Andriy Kolodiuk, Chair of the supervisory board of the Ukrainian Venture Capital and Private Equity Association (UVCA), told the Kyiv Post this week.
He reportedly made the comments on the sidelines of the RE:think. Invest forum which commenced in Mariupol on Tuesday.
Kolodiuk also told the outlet that the exchanges claim that 25-30% of crypto traders across the globe reside in "CIS" countries (ten former Soviet block republics in Eurasia), with the majority of those traders residing in Russia and the Ukraine.
"Over the past two and a half years, three global cryptocurrency exchanges have asked me to make it so that they operate legally in Ukraine: to register, get a license, and open a representative office," said Kolodiuk.
"In order to legally receive money, carry out transactions from the hryvnia (Ukraine currency) to the cryptocurrency and back – this is what they are interested in," he added.
Exchange have learned a thing or two from their troubles elsewhere, including problems maintaining stable banking partnerships due to banks' concerns about fund origins in crypto.
"Two things are of their interest," said Kolodiuk, "a license and a bank that makes hryvnia-cryptocurrency transactions."
Kolodiuk's claim that exchanges have told him about high interest in crypto in the CIS region appears to have been confirmed today in other news.
Coindesk says Changpeng (CZ) Zhao, CEO of large crypto trading platform Binance, told the outlet at a recent appearance at the Radisson Hotel in Moscow that, "Russia is our key market."
Kolodiuk said cryptocurrencies' apparent popularity in the CIS region is an important consideration and is the main driver behind the exchanges' attempts to set up in the region:
"This is important information because it can be judged that the number of cryptocurrency market players in Ukraine is quite large. And this is information from global exchanges. Of course, no one voices the market volume, but even by the percentage of traders it can be judged that this is not the 'micro market,' it is a full-fledged large market, because global exchanges based on this information decide for themselves that they need to officially start operating in the country."
Kolodiuk called endeavours like the signing by the Verkhovna Rada Committee on Digital Transformation and the establishment of the Ministry of Digital Transformation, Blockchain4Ukraine, and the Better Regulation Delivery Office (BRDO) "good steps" towards making the Ukraine hospitable to crypto ventures.
But promoting crypto in Ukraine (and elsewhere) could have national security implications.
Regulation and enforcement in the west are still spotty and even regulated platforms and wallets may inadvertently connect with less stringently-controlled entities.
Russian, Chinese, and Iranian officials have all thrown their support behind the creation of blockchain and/or cryptocurrency ventures that could help them skirt US-led sanctions and the hegemony of the US dollar.
Cryptos are also known avenues for money-laundering, and where Russian kleptocrat money has flowed, in Malta, in the Baltics, in Europe, England and so on, so has corruption.
Wired reporter Hanna Lucinda Smith traveled to Russia to cover the country's burgeoning crypto sector and found, "dodgy energy deals, loose regulation, and dubious characters—with links to the Hillary Clinton email hackers."
"Across the fringes of the former Soviet Union," she also found, "a small army of developers and entrepreneurs use cheap electricity and abandoned buildings—the curios of their Soviet past—to get rich quick on cryptocurrencies."
To them, "Tinkering with cryptocurrencies is not just about technology or money…it is about creating a whole new decentralized system, where everyone and no one has the power. It is about ultimate liberty. It is about democracy taken to the extreme."
But crypto also fascinates nefarious parties who may pray upon idealists' naivety.
According to Smith,
"(I)n the post-Soviet crypto-verse I also saw how the promise of an unshackled financial order beguiles authoritarians, criminals, and terrorists—and how it has already greased the wheels of Russia's attempts to influence US elections."
Sponsored Links by DQ Promote