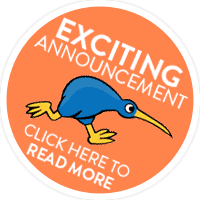 Auckland, New Zealand-based Harmoney, an online lending platform that connects borrowers with lenders, recently raised NZ$25 million ($15.8 million) through a Series C investment round led by two Australasia-based investors.
Established in 2014, Harmoney has acquired funding from Australia-based private equity company Kirwood Capital and a private New Zealand-based institutional investor.
Harmoney will reportedly be implementing an AU$20 million ($13.8 million) corporate debt facility with an Australian investment fund, in order to bring the raise to AU$42.9 million ($29.6 million). Harmoney's management is planning to use the corporate debt facility to expand the firm's user base and debt warehousing program.
Kirwood Capital is a strategic investor that supports managerial teams in achieving accelerated growth. Kirwood helps firms focus on long-term development strategies while achieving sustainable growth. The firm is industry-agnostic, however, it tends to focus on projects involving education, healthcare, and financial services.
Most of the funds raised will be allocated towards the ongoing growth and development of Harmoney in Australia's lending market. The company has been focused on scaling its operations and making profits. It has achieved a compounded annual growth rate (CAGR) of 103% following its launch in 2014 and has created several different funding channels, which includes warehouse funding.
Harmoney CEO David Stevens said that the success of the investment round will play an important part in the company's growth and its vision for future development.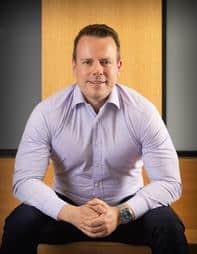 Stevans stated:
"This investment will allow us to scale up our operations in Australia while maintaining the healthy growth we've sustained in New Zealand and further diversifying our funding options. Harmoney has just marked its fifth year of operations this year, originating more than NZ$1.4 billion (appr. $896 million) in new loans, predominantly out of New Zealand, a huge achievement for any business. 
Stevans added:
"To reach that landmark with this funding behind us is a validation of Australasian-based Fintech and positions the company perfectly for exponential growth."
He continued:
"Our new investment partners have taken an extremely thorough look at the business and where we are headed and liked what they have seen. That gives us a mandate to keep expanding on our market position as an innovator and a leading disruptor of traditional banking services."
Kirwood Capital's management has been offered a seat on Harmoney's board of directors. 
Luke Forster, investor and CEO at Kirwood Capital, noted:
"Access to capital is critical for companies at Harmoney's stage of growth, and Kirwood's investment recognises Harmoney's globally differentiated digital offering, and its attractiveness as a high growth and profitable platform. We are excited to partner with the team to accelerate Harmoney's sustainable growth journey."
Sponsored Links by DQ Promote