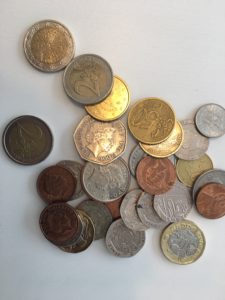 Lelystad, Netherlands-based Givt, an online giving solution, has raised over €650,000 (appr. $718,000) from 205 investors via a crowdfunding campaign it launched in October 2019. At present, Givt's campaign stands at around 108%. The crowdfunding is expected to last until the end of this year. The campaign's success may be attributed to the high level of involvement of Givt's users.
The company is offering 6.99% equity to investors and the project has a pre-money valuation of €6,907,950.
Additional funding will give the company a better chance to market Givt in the English market. The crowdfunding will ensure that the company has enough resources to create the innovative Giving Assistant. This will allow the app to be used by many potential givers and could improve the process involved in donating to charitable initiatives.
Sjoerd van Oort from Givt stated:
"Starting from €11.90, people can buy shares in our company. We want everyone to be able to use Givt and it takes a lot of resources to achieve that. That is why our crowdfunding campaign is continuing. Our aim is to exceed 150%. This will express the confidence of our backers and gives us the opportunity to build on the future of giving."
According to research from the Dutch Center for Philanthropic Studies, charitable giving might be under pressure. People who usually make donations to charities have been getting older. Younger people want to donate, however, they seem to have different needs. Giving should be about making an impact or difference in the lives of others, and not so much about routine, duties, and obligations. The giver's needs should be taken seriously. Givt aims to address these needs by creating a solution that caters to the giver's requirements and aims to make giving impact-driven, which can make it more relevant for younger generations.
Givt says that giving is quite different from paying.
Sjoerd noted:
"Giving is more than just a financial transaction. It is also about the gesture. You want to show that you care but while remaining anonymous. Think of the street musician. You want to give something to show that you appreciate what he does. But this should work extremely fast, without logging in, and not dependent on an internet connection."
Sponsored Links by DQ Promote