As the end of the year closes, Crowdfund Insider receives a good number of comments on past events as well as future expectations. Earlier this week, CI received a comment from Charles Lu, CEO of Findora, a confidential network protocol for financial services like online lending. Lu said that open finance and "auditable privacy" will be of pointed interest in 2020. To quote Lu: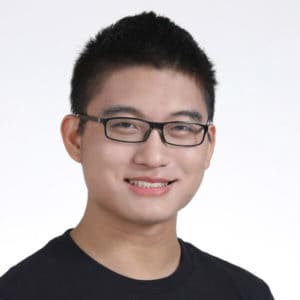 "In 2020, auditable privacy will be a top focus for DeFi, and open finance more broadly. New breakthroughs in zero-knowledge proofs (ZKPs), such as Supersonic, will enable auditable privacy, allowing users and financial services to prove that they are compliant without revealing any further information. For instance, a fund manager operating an investment fund can prove to investors that it is only taking a 2% management fee, without revealing any information regarding its trades, investments, or investors' identities."
Lu said that blockchain based financial services will be taking a major step forward in the coming year as universal standards regarding identity, as well as creditworthiness, begin to appear:
"While adoption of DeFi increased in 2019, it is still mostly limited to speculators and crypto-enthusiasts," said Lu. "The primary reason for this is that most systems today fail to integrate user identity and reputation. By introducing financial passports, next-generation identity infrastructure will offer complete user data privacy via selective disclosure credentials. A solid foundation for identity will enable credit and reputation, expanding open finance and banking to real users worldwide."
Lu added that the next stage of enterprise adoption of blockchain tech is coming and that many high profile companies will be embracing the  technology:
"… there will be a pivot towards ensuring transparency, consumer protection, and regulatory compliance as adoption increases," Lu predicted.
We will know soon enough if Lu's crystal ball works.

Sponsored Links by DQ Promote